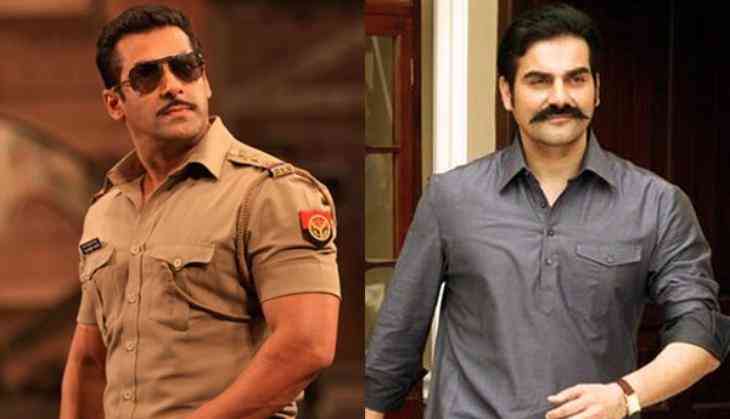 Here is why Arbaaz Khan doesn't want to direct Salman Khan's Dabangg 3
Bollywood actor-producer Arbaaz Khan turned first time director for Salman Khan's franchise film Dabangg's sequel Dabangg 2. Well, it was not a fate as it was forced from Salman Khan to Arbaaz after their split with first part director Anubhav Kashyap. Now Dabangg 3 is on the cards but Arbaaz Khan has decided not to direct the third part.
It has told that Arbaaz Khan who directed the second instalment of the franchise has handed over the third sequel to filmmaker-choreographer Prabhu Deva.
PTI has quoted Arbaaz Khan from his recent interview, "I wanted the franchise to have a fresh feel to it. I did it with 'Dabangg 2'. At this point, I felt a lot of things were happening in my life (referring to his separation from wife Malaika Arora), and that time there was the only discussion about 'Dabangg 2'."
Arbaaz Khan further has added, "To direct, produce and even act in any film is very difficult, for that you need to be in a good state of mind and things will always come and goes in so much confusion. Currently, what I am in the phase, I am not in that situation to direct any film, maybe later I will do that."
This is to notice that Abraaz Khan already has booked the Christmas 2019 for a release date of Dabangg 3 and this time Prabhu Deva will direct the third sequel to the franchise.