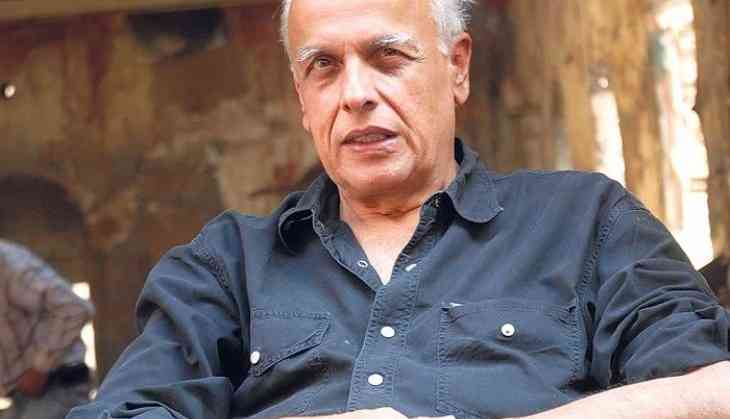 Acclaimed filmmaker Mahesh Bhatt on Wednesday said it was 'heart-wrenching' to see 20-year-old Gurmehar Kaur being subjected to 'organised' public wrath when so-called liberals had very little to say.
'It was heart-wrenching to see a 20-year-old girl being subjected to so much organised, kind of public wrath.
'I feel that society, which says is a free society, must give any individual space to fearlessly articulate his or her point of view. And the person who is asking for that free space, must also give the other person who completely disagrees with her, to express his or her view, provided that is done in a civilised manner,' Bhatt told IANS here.
The 'Zakhm' maker was in the city to chat with select mediapersons about the forthcoming film 'Begum Jaan'.
'Begum Jaan', a Hindi adaptation of Srijit Mukherji's stellar Bengali offering 'Rajkahini', will feature Vidya Balan as a brothel's madam in Punjab during India's partition in 1947.
Produced by Bhatt's Vishesh Films and Play Entertainment, 'Begum Jaan' marks Mukherji's directorial debut in Bollywood.
Asked on his views on the Gurmehar Kaur incident, Bhatt noted the liberals said very little in this particular case.
'In this case, there was very little being said by so-called liberal voices and with the 'other side' (there is no 'other' as far as I is concerned , it's all us)...it kind of gave the feeling that her voice is being strangled, erased and then slowly the nation woke up and took sides,' he said.
'This is a country where seers and sages of radically different thought co-exist and it would be a tragedy if India lost such kind of a heritage,' he added.
Kaur had launched a social media campaign against the ABVP, following which she got death and rape threats, forcing her to leave Delhi for her hometown Jalandhar in Punjab.
-IANS