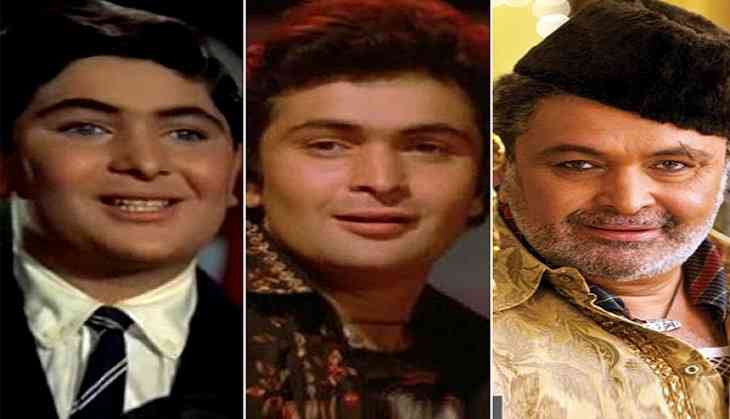 Rishi Kapoor, who became a charmer and heartthrob of millions after his film Bobby in 1973, is one of the Bollywood's most loved heroes. His chocolate boy image has been winning hearts till mid 90s and currently he rules hearts with variety of roles. He has played relevant roles in various films like Agneepath, Luck By Chance, D Day, Kapoor & Sons, and many more.
The actor became the king of sarcasm on the social media when he came on Twitter and since then the actor has been creating controversial tweets on different occasions now and then. He has an opinion for everything under the sun be it civic matters or giving opinions to co-actors and what not.
On his 65th birthday, we have compiled a list of tweets made by Bollywood's 'Chintu' that amazed us.
Some time soon,I will not be surprised,this will also happen. Defying all medical science logic and gravity pic.twitter.com/ArmKrhUY8y

— Rishi Kapoor (@chintskap) June 16, 2016
Change Gandhi family assets named by Congress.Bandra/Worli Sea Link to Lata Mangeshkar or JRD Tata link road. Baap ka maal samjh rakha tha ?

— Rishi Kapoor (@chintskap) May 17, 2016
Requesting Ranbir's Mumbai City FC to adopt BabaMessiDev in the team! pic.twitter.com/qW9vN0HTau

— Rishi Kapoor (@chintskap) July 25, 2016
"Obesity" is not because it runs in the Kapoor family! It is because no one runs in the Kapoor family!😜

— Rishi Kapoor (@chintskap) April 17, 2016
Onions in a mesh bag! pic.twitter.com/YXCXPJV3iN

— Rishi Kapoor (@chintskap) August 7, 2016
Make up,lipstick,eye shadow,jewellery et al. for discourses? Is that my friend Bappi Lahiri without his glasses? pic.twitter.com/jSaa8GML9F

— Rishi Kapoor (@chintskap) August 7, 2015
May 2, 2016
🎶La La Lala🎵La la Lala🎼 🎸Sagar Kinare🎷Dil Ye Pukare 🎶Tu Jo naheen Toh Mera 🎼Koi Bhi Naheen hai 🎻Ho Ho Ho 🎹Cheers to the new Friendship! 🇮🇳🇮🇱 pic.twitter.com/BLjuApvtil

— Rishi Kapoor (@chintskap) July 6, 2017
Buy two get one begging bowl free. Sale at Zara's pic.twitter.com/keoWmlbw70

— Rishi Kapoor (@chintskap) June 27, 2016