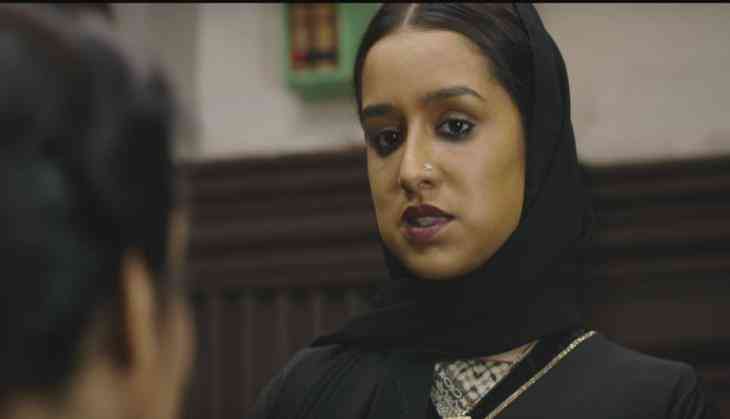 Haseena Parker biopic made on Dawood Ibrahim's money: Reports
Shraddha Kapoor starrer Haseena Parkar, which released today, has landed in the controversy following the arrest of Iqbal Kaskar. Thane police are now investigating the funding of the film. There is a doubt that D family has put their money in the film. Even Iqbal has revealed a few about the film. This is to notice that this film is a biopic on Dawood Ibrahim's sister Haseena Parkar.
According to the Thane Anti-Extortion cell, all the people including Shraddha Kapoor who are connected with this project will be questioned soon. According to the sources, the investigation team has found some inputs in this case.
If the sources are to be believed when Haseena Parker said yes to the director Apurva Lakhia, that time Iqbal Kaskar was also present with the director in a Haseena's flat. Reportedly, after Haseena's death also Iqbal was in touch with the makers.
According to a senior official of Thane Police, Dawood family did not only put money, but they also decided many things in the film.
Media reports suggest that the script went to Dawood in Pakistan for the approval and Dawood's daughter Mahrookh had read the script.
After this, the script was sent to those production houses, who still makes a film on Dawood's money. Even Iqbal has accepted that this film has been made after the permission of Dawood family and they have told many changes in the script. Not only Haseena, but other four films also have come under the radar after Iqbal's confession.