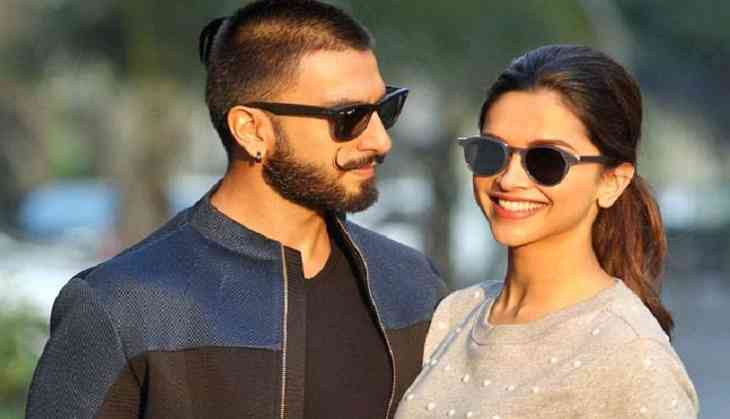 Deepika Padukone and Ranveer Singh
When it comes to couples clothing Ranveer Singh and Deepika Padukone are the most different and stylish couples. Padmavat stars Ranveer and Deepika are the style statment of B-town where Ranveer is the quirky in his style as compare to Deepika who is very poised.
Deepika Padukone is oftenly asked to share her views on Ranveer Singhs dressing sense, she says she doesn't approve of it but doesn't wish to change it either, but when asked deepika about, her borrwing clothes from Ranveer's wardrobe, the answer will shock you, Deepika loves borrowing Ranveer's clothes.
Then why doesn't we see any of the Ranveer's quirky clothes adorning Deepika, at the Filmfare Glamour And Style Awards that took place yesterday, Deepika was asked to comment on Ranveer's style and if she borrows anything from his wardrobe and she said , 'I have borrowed a lot of his sweatshirts and t-shirts." To know if he has borrowed something from her wardrobe and she adds, "He's borrowed my sunglasses". Here, check out the video below..
So, if next time you see either of two wearing similar things then its not simpler rather borrowed Deepika wearing Ranveer's sweatshirt and Ranveer wearing Deepika's sunglasses. This is what love is, how adorable.