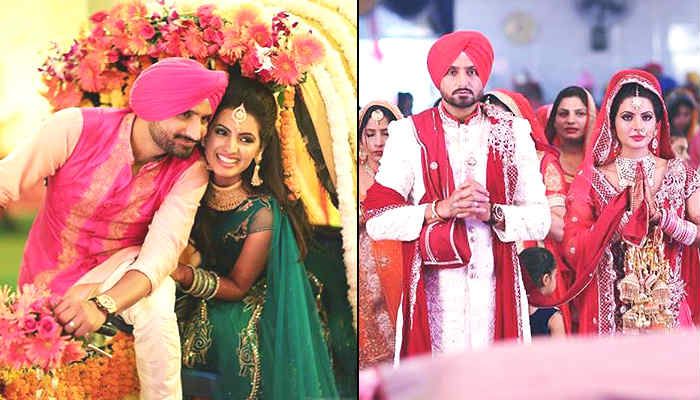 Actor Geeta Basra and cricketer Harbhajan Singh finally got hitched the last week amidst much razzle-dazzle. The two had been dating each other since years now.
However, they never went official with their relationship until their nuptials. While there are many facts curating their love story. Here's the true love story stated by the couple itself.
Talking about how their fairy tale romance began, both Harbhajan and Geeta said this: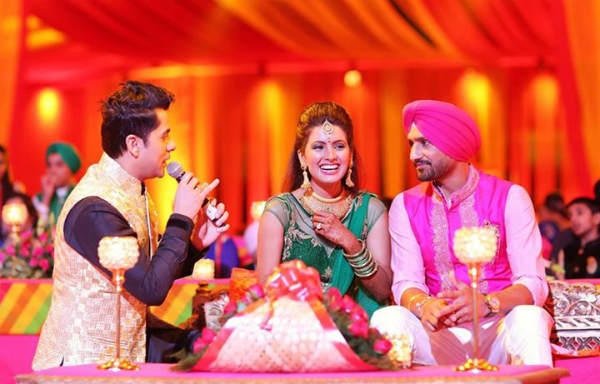 It was a love at first sight for Harabhajan:
"I saw her in a song - Woh Ajnabee - when I was playing county cricket in London. I told my friend, 'I want to meet this girl.' I know many people in Bollywood now, but at that time I didn't have too many friends in the filmy circuit. I told a couple of friends ki, 'Mujhe isse milao yaar, kaun hai yeh'."
And that's how the story began:
"When we went to South Africa and won the T-20 World Cup, I got her number from a friend and messaged her, 'I am so and so and I would like to meet you over tea or coffee'. She didn't reply for three-four days.

After we came back from South Africa, all she wrote was, 'Well done on winning the 20-20 World Cup. We are very proud of you and all the best. Keep making all Indians proud'. I said, 'Wow, that's a nice reply to what I asked'."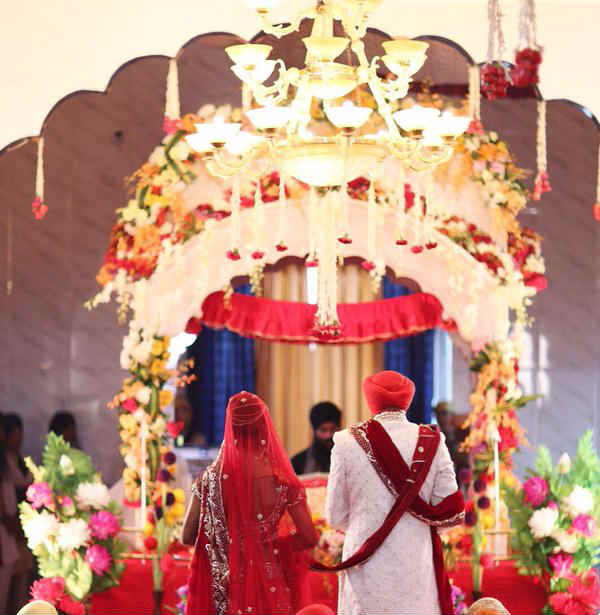 Finally, when the love blossomed from the other side:
"Then when the first season of the IPL was about to start, she messaged me, 'I need two tickets'. So I said, 'Okay, ticket toh de hi deta hoon'. And then it was during the IPL that we met. I think isko laga ki inhone tickets di hain, toh ek baar toh milna chahiye.

She met me for coffee and then we became friends and after that, we got into a relationship. She made me wait for long and said, 'We will be friends first and then see'."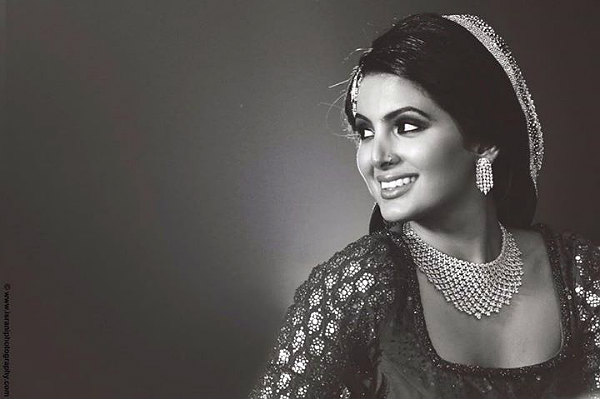 Wait till you hear madam Geeta's side of the love story:
"At that moment in my life, I wasn't interested in getting into a relationship. I was very new to India and the industry. The Train had just released and my focus was on movies. I knew if I got into a relationship, then things will change.

He pursued me for 10 months. I think the media also played a role in getting us together. I realised one day that he's a nice guy, you don't find a lot of nice guys these days. My friends loved him and they gave me the go-ahead."
And they lived happily ever after...!
-- Text by Vineeta Kumar