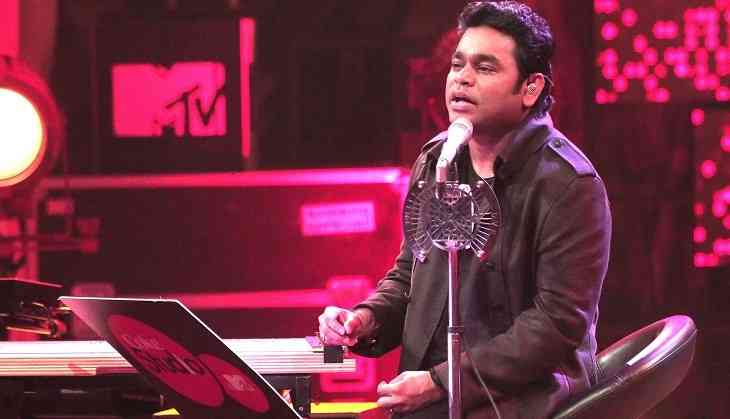 There is one name that rules the entertainment industry and yes we are talking about 'God's special child' aka AR Rahman. The legendary singer has impressed the world with his voice, song composition and song-writing. The Mozart of Madras has given us a number of heart touching songs in over two decades which is why he is and will always be remembered as a classic masterpiece.
The singer-composer has been awarded by quite a number of awards that includes four National Film Awards, two Academy Awards for the Hollywood film Slumdog Millionaire, two Grammy Awards, a BAFTA Award, a Golden Globe, fifteen Filmfare Awards and sixteen Filmfare Awards South. Not only this he was also awarded with the highest civilian award, Padma Bhushan, by the Governement of India in the year 2010.
He has a lot of beautiful tracks in his pocket and we don't have a count to the number of songs that he has composed and sung but to mention a few there are songs from the movies Bombay, Roja, Dil Se, Taal, Saathiya, Guru, Jodhaa Akbar and many more that have been touched by the singer himself.
Today AR Rahman celebrates his 51st birthday and to celebrate the occasion we have a list 10 of his songs that were sung by him at MTV Coke Studio that are so pure and magical that you will feel them touching your soul to the core.
Check them out:
1. Jagao Mere Des Ko - A.R Rahman, Suchi, Blaaze - Coke Studio @ MTV Season 3
2. Naan Yen - A.R Rahman, Rayhanah - Coke Studio @ MTV Season 3
3. MTV Unplugged Season 6 :Urvashi Uravashi Song || A.R. Rahman,Suresh Peters,Ranjit Barot, Vairamuthu
4. Zariya - AR Rahman, Ani Choying, Farah Siraj - Coke Studio @ MTV Season 3
5. Rehna Tu (Remixed by Aar)
6. Dil Se Re
7. Aaj Jeene Ki Zid
8. Ranjha Ranjha - A. R. Rahman (ft. Shruti Haasan) - MTV Unplugged Season 6 Episode 1
9. Enna Sona || AR Rahman || Lyrical Video || Unplugged Version || Mtv Unplugged ||
10. MTV Unplugged Season 6 : Tu Hai | A.R. Rahman, Sanah Moidutty | T-Series
Happy Birthday AR Rahman!