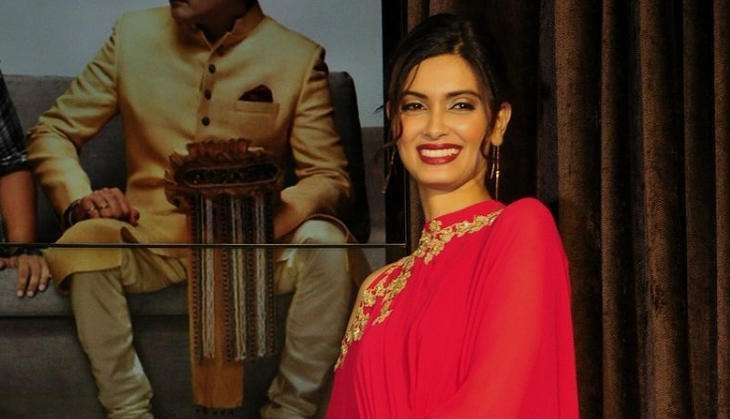 She made waves when she bagged a plum role as the female lead in the 2012 romantic drama, Cocktail, opposite Deepika Padukone and Saif Ali Khan. Four years since Cocktail hit the big screen, Diana Penty is now gearing up for the launch of her second Hindi film, Happy Bhag Jayegi.
The film will see Diana, who plays the title role of Happy, essay the role of a runaway bride. The film also stars Abhay Deol, Ali Fazal and Jimmy Shergill.
It may have taken her four years to bag her second major role in Bollywood, but Diana said that she has no regrets about taking a break.
In a recent interview, the actress - who is touring India to promote the film - opened up about the challenges of the modelling industry. The model-turned-actress also had much to say about reality TV shows that helped scout potential supermodels. She said:
"Everyone is beautiful in their own way. So, how do you pick one winner from 10 girls? All of them might work in completely different ways. Some might be good on the runway, some for TV, films, etc. So, on what basis do you choose?"
Also read: Why Deepika Padukone wasn't ready to do Vin Diesel's xXx: The Return of Xander Cage initially...
When asked about the dangerous trend of models experimenting with rigorous diets, she said:
"Going on extreme diets to get a certain look is not worth it because modelling isn't that great a profession at the end of the day."
When asked if actors set 'unrealistic fashion trends' among viewers, Diana said:
"Yes, and no. If I approach this question from a personal point of view, I agree. Modelling just happened to me; I never planned it. I decided to use my physique to my advantage in the profession. Young girls look at us and think we are flawless. But they should know that a lot of photo editing happens on magazine covers. We don't wake up every morning looking like that. With so many touch ups and makeup, who wouldn't look good?"
Also read: Interview: I don't call Happy Bhag Jayegi my comeback film, says Abhay Deol
-- quotes from Hindustan Times