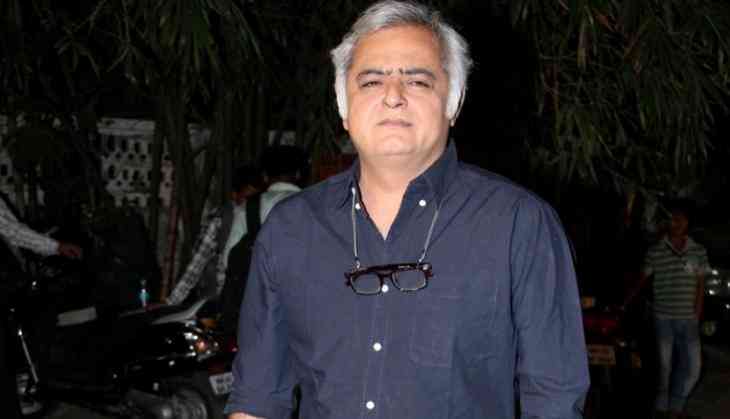 Filmmaker Hansal Mehta, film editor Apurva Asrani and comedians Mallika Dua, Tanmay Bhat and Rohan Joshi have expressed concern over implementation of rules against harassment at workplace after sexual harassment charges were levelled against Arunabh Kumar, CEO of the digital entertainment start-up The Viral Fever (TVF).
It all started when a female 'staffer' under the pseudonym Indian Fowler posted a blog at medium.com, accusing Kumar of sexual advances at the workplace, and his several attempts to exploit her.
In the response section, another female employee shared her ordeal at TVF, saying that she 'had to face a similar experience while working there. I felt exploited and cheated and I left my job under very bad circumstances'.
Mehta says harassment at workplace must be denounced.
'Whether it is sexual, mental or the result of a person's perceived power over the other,' Mehta tweeted.
Stand-up comedienne Aditi Mittal tweeted: 'Silence from the comedy community is deafening. Everyone still texting contacts/verifying facts in spite of hearing stories about it for years? And that my friends is why 'there are so few female comics' a question that I get constantly asked as if I should have the ans to the ques.'
Asrani, known for penning films like 'Aligarh' and 'Shahid', asserted that 'if the mandatory Vishaka guidelines had been followed, TVF would have announced an 'investigation' and not a 'severe justice' warning'.
He tweeted: 'Make 'sexy' overtures in a neutral space; not at the workplace, where turning you down can cost her her job. Follow #Vishaka guidelines #TVF'.
Joshi also came forward and said: 'TVF's rebuttal suggests no investigation of any sort. If they're all lies, what better way to prove that than investigate impartially?'
Dua highlighted on how the whole issue is about 'women's safety'.
'Its not about Bombay or Delhi or Muzaffarpur or LA. It happens to us everywhere and its not f*****g okay. Not okay to be silent about it,' she tweeted.
Tanmay was shocked at all the claims.
He tweeted: 'Much to process after all that's been read today. I hope there's a fair investigation that's followed in the coming days to come.
'It is very hard for women to speak up against harassment at the work place and as entrepreneurs it is our duty to make them feel safe. Start-ups, or any company, have a responsibility to do sexual harassment training, sensitivity training, set up a committee to deal with this.'
However, Nidhi Bisht, who works at TVF, came to Kumar's defence.
She tweeted: 'Five years at TVF and no memory of who this female employee is. It's a baseless fictitious allegation. Haters please don't stoop down to this level.'
-IANS