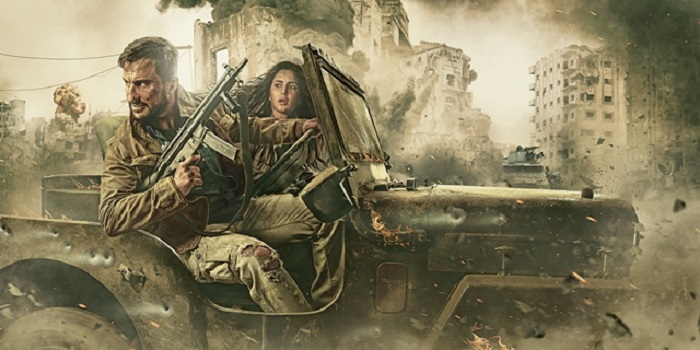 The makers of the film Phantom have incorporated an original clip from a hate speech by Hafiz Saeed apparently to add an authentic tone to the movie.
Hafiz Saeed is a leader of Jamaat-ud-Dawa, the charity front of terror organisation Lashkar-e-Taiba. Saeed has been accused by India of masterminding the 26/11 Mumbai attacks. He is known for particularly virulent hate speeches.
Phantom is an espionage drama revolving around world terrorism. Its director Kabir Khan apparently included a real hate speech to make an impact on the audience.
"You will understand the significance of the (Saeed) speech once you see the trailer," Kabir Khan said.
Who is Hafiz Saeed? What did he do in the 26/11 attacks to get such a significant role in Phantom?
Hafiz Saeed set up the jihadi terrorist organisation Lashkar-e-Taiba (LeT) in the 1990s. When the LeT was banned by the Pakistani government in 2002, Saeed called it the Jamaat-ud-Dawa and said it was welfare organisation.
India and the international community are certain that Saeed was the man behind the 26/11 terror attacks in Mumbai in 2008, when gunmen from Pakistan landed by boat in Colaba and killed more than 160 people over four days.
After accusations from India and pressure from the international community, the Pakistan government put Saeed under house arrest in December 2008. However, no criminal charges were filed against him. Saeed was released six months later and permitted to work in Pakistan with the Jamaat-ud-Dawa.
In 2012, the United States announced a bounty of $10 million on Saeed for his involvement in the 26/11 Mumbai terror attacks. He is on India's list of 50 most wanted fugitives hiding in Pakistan.
Hafiz Saeed's hate speech after the 26/11 Mumbai attacks can be viewed here.