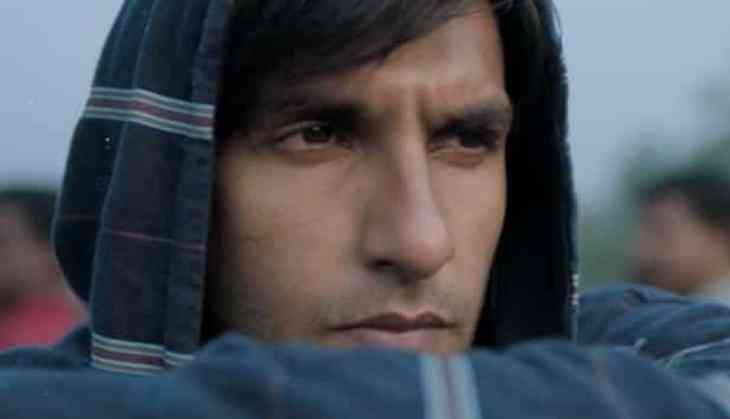 Ranveer Singh is at the top of his success and his last two films Padmaavat and Simmba have really performed well at the box office. Now the actor is looking forward to his next film 'Gully Boy' that is slated to release on 14th February 2019. These days the actor is busy in the promotions of the film in which he is playing a rapper.
Recently he decided to do a performance at the ongoing Lakme Fashion Week and he even jumped in between the audience. This act of Ranveer Singh went wrong when people in the audience got hurt and injured, after that the actor started receiving criticism over his act. However, Ranveer Singh has gone ahead and now he has finally made apologizes for it.
WTF! Grow up Ranveer Singh and stop your childish antics. pic.twitter.com/S7wZ7x7huL

— ہمالی (@Oxynom) February 5, 2019
Actually, some of the uses even criticized him for his childish behaviour and ask him to do not do this kind of things again. The users on social media started criticizing him and it is really a flake for the actor during the promotions.
However, one of his fans did a direct message to him while concerning about the same and showed the reaction what he is getting for this act. However, the actor took the responsibility and said that he will take care of it in future as well. Ranveer Singh wrote, 'I will be mindful henceforth. Thank you for your love and concern.'
So i sent Ranveer some DM's about the negative reactions to the crowd dive and what he said at the music launch, and he replied back with this message, he acknowledges what happend and wat he did and he said he will be mindful in the future. Thankyou for the reply Ranveer ❤️ pic.twitter.com/VAzBtqstRp

— RanveerxDeepika (@zara008) February 5, 2019
However, one of his fans did a direct message to him while concerning about the same and showed the reaction what he is getting for this act. However, the actor took the responsibility and said that he will take care of it in future as well. Ranveer Singh wrote, 'I will be mindful henceforth. Thank you for your love and concern.'