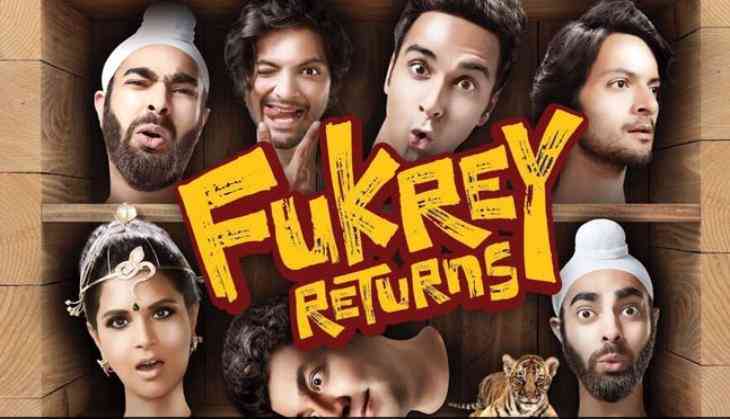 The hilarious 'Fukrey Returns' teaser has tickled the funny bones of the audiences with their perfect comic timing and now in less than 24 hours, the teaser has clocked 10 million views.
'Fukrey Returns' is a sequel to 2013's sleeper hit 'Fukrey,' which has been garnering love not only from the audience but also from the critics.
From being touted as a 'laugh riot' to giving a 'Deja choo', the 'Fukrey Returns' teaser takes the audience on a roller coaster of emotions.
The film's prequel, 'Fukrey' released to applauds from film critics and the very first sneak peek into the second installment of the franchise has attracted a similar response.
The teaser indeed brought cheers to our faces and the fun journey of the Fukras, still remain the same with some new twists and turns. The fukras, are again on the run, but this time it seems even entire Delhi is not enough for them to hide for cover.
The prime highlight of the teaser is 'Choocha' as he is the only one having superpowers.
While 'Fukrey' showcased him watching dreams, 'Fukrey Returns' will have him seeing the future. 'Choocha' also has a new term to his super power named as 'Deja Choo'.
Helmed with an ensemble cast of Pulkit Samrat, Richa Chadda, Varun Sharma, Ali Fazal and Manjot Singh, the film is all the more intriguing as it retains the original cast as well as takes the plot of 'Fukrey' further.
Produced by Excel Entertainment, ' Fukrey Returns' is directed by Mrighdeep Singh Lamba and is slated to release on December 8.
-ANI