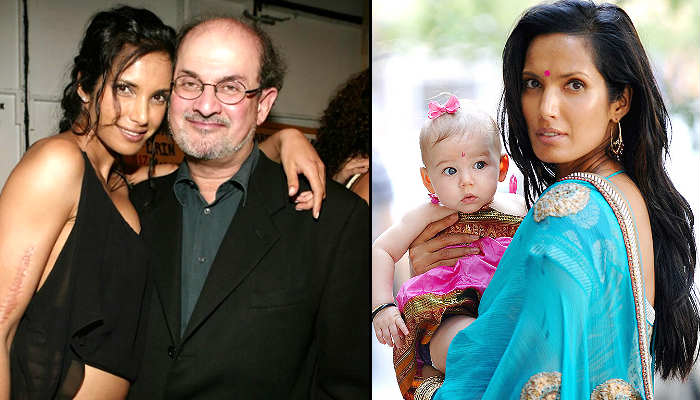 In her memoir, Top Chef host and popular model Padma Lakshmi has bared it all. Titled Love, Loss and What We Ate, it unfolds various facets of the Indian-born-American-author.
With brutal honesty, Padma reveals her relationship with the much-feted author Salman Rushdie and the sexual abuse she suffered as a child.
She also talks about how she didn't know the identity of her daughter Krishna's father when she conceived her. Talking about her failed marriage with Rushdie, Padma mentions that the man never respected her body. She writes that he kept on demanding frequent sex when Padma's undiagnosed endometriosis diminished her sex drive.
Excerpt from the book that talks about the horrible sexual abuse Padma faced as a child is as follows:
"One night, I woke up to his hand in my underpants. He took my hand and placed it inside his briefs. I don't know how many times it happened before, since I suspect I slept through some incidents. Once you take a girl's innocence, you can never get it back. What I remember more is telling my mother what happened and her believing me and then she and I telling someone else that it happened and that person not believing me. And then the next week, I was sent to India. In retrospect however, he should have been the one to go. Years later, in tears, my mother would acknowledge this grave mistake."