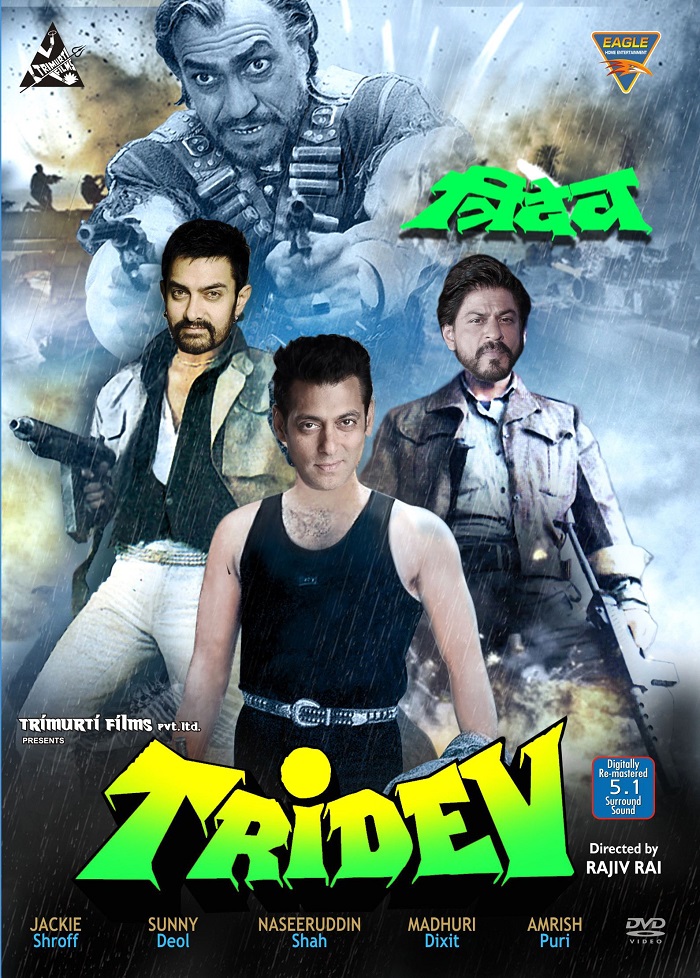 Imagine this. Aamir Khan, Salman Khan and Shahrukh Khan, all in a single frame. Images from films like The Expendables should be popping up in your head right about now.
Well, SRK had a similar idea in mind.
In a recent interview with the Hindustan Times, Shahrukh Khan said that the three Khans "have to choose a film in which all three of us are equal. We should do [a film like] Ghostbusters. That film has equal roles for all the three heroes."
It is a dream for almost every Bollywood lover to watch the three actors share screen space in a film. That would be epic. The real challenge though is creating a script that will play to each of their strengths.
We had some time on our hands, so we spun the reel and came up with old films that could be remade with these three big stars. Here's what we came up with:
Amar Akhbar Anthony
This film got a unanimous Yes. The 1977 classic stars Amitabh Bachchan (Anthony), Vinod Khanna (Amar) and Rishi Kapoor (Akhbar) and revolves around three brothers. We can already imagine Shahrukh Khan as inspector Amar, Salman Khan as Anthony and Aamir Khan as Akhbar. Would you cast them differently?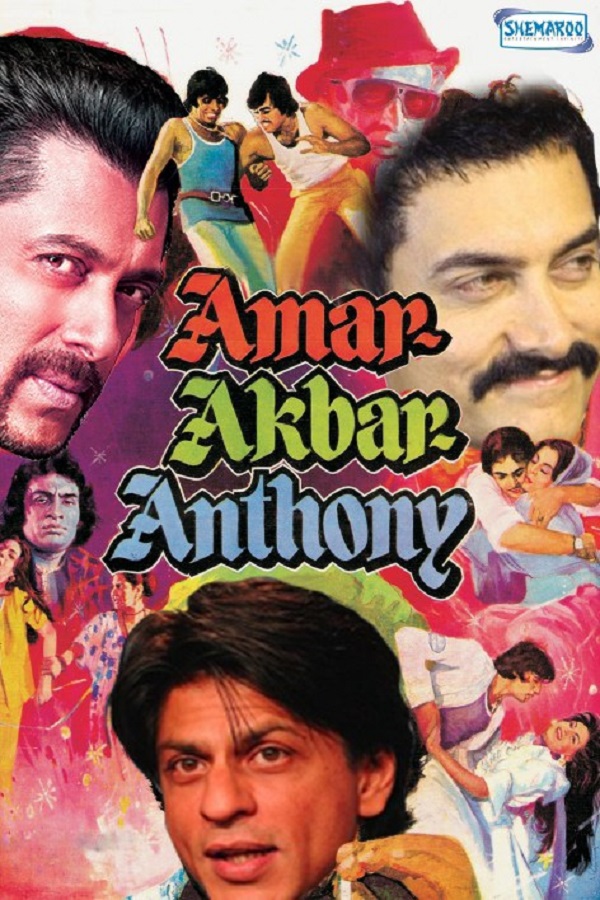 Tridev
The 1990 blockbuster Tridev, starring Sunny Deol, Naseeruddin Shah and Jackie Shroff was an action entertainer. With a few tweaks and alterations to the characters, this has much scope to feature the Khans.
We're thinking, Salman Khan can play Sunny Deol's character of inspector Karan and Aamir Khan would look convincing in Jackie Shroff's role as the street fighter Ravi. Shahrukh Khan gets to portray Naseeruddin Shah's character of Jai Singh who fights the bad guys and helps the poor.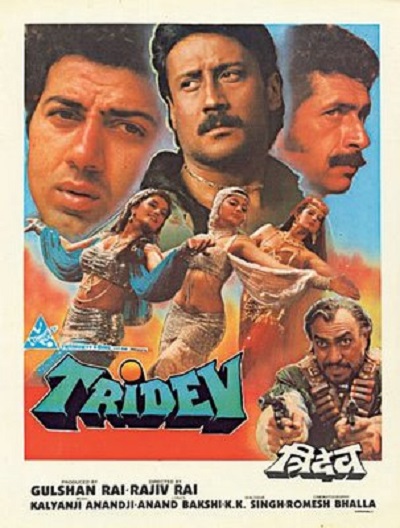 Hum
Yes, we know that there are only two tigers in Bollywood - Amitabh Bachchan and Salman Khan. But the way Amitabh's character in Hum is written, we think it's a perfect fit for Aamir Khan.
This again is a story around three brothers- Tiger (Amitabh Bachchan), Kumar (Rajinikanth), Vijay (Govinda). The role of Vijay with it's romantic shades has to be played by SRK of course. Salman would fits well with the character of Kumar who is a police inspector.
Kaala Patthar
A film written by the duo Salim-Javed and directed by Yash Chopra, Kaala Patthar is a timeless film. The 1979 film stars Amitabh Bachchan (Vijay), Shashi Kapoor (Ravi) and Shatrugun Sinha (Mangal).
A typical commercial Bollywood entertainer, with each character having their personal conflicts, this one deserves to be remade. Like Hum, this film too calls for Aamir Khan to be cast as Vijay. Salman works perfectly as Mangal, the reformed anti-hero. The role of the well-read civil engineer Ravi, goes to Shahrukh Khan. Who else?
Trishul
This is a tricky one. Bit of an awkward situation since one of the Khans will have to be generous enough to play the role of the father to the other two.
But then, if Sanjeev Kumar (Raj Gupta) can play father to Amitabh Bachchan (Vijay) and Shashi Kapoor (Shekhar) in the original film, then why not the younger Khans?
Aamir is all set to be a father in his upcoming film Dangal. That inspired us to leave the character of Raj Gupta to him in our Trishul remake. Vijay goes to Shahrukh. And after his performance in films like Hum Aapke Hai Koun, Hum Saath Saath Hai and more recently Bajrangi Bhaijaan- it seems fitting for Salman Khan to portray the innocent Shekhar in this film.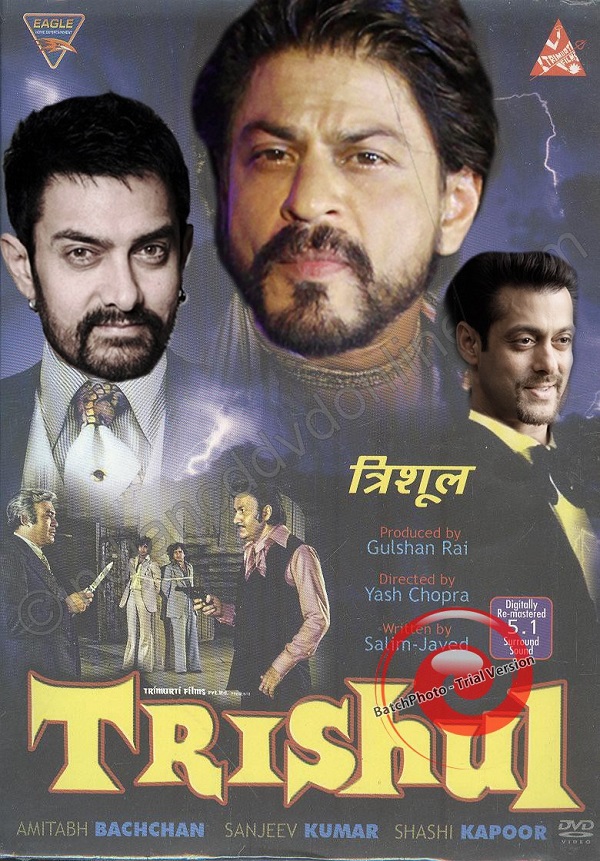 Now if only someone would actually remake these films! I guess for now we'll have to settle for our imaginary takes. Popcorn anyone?