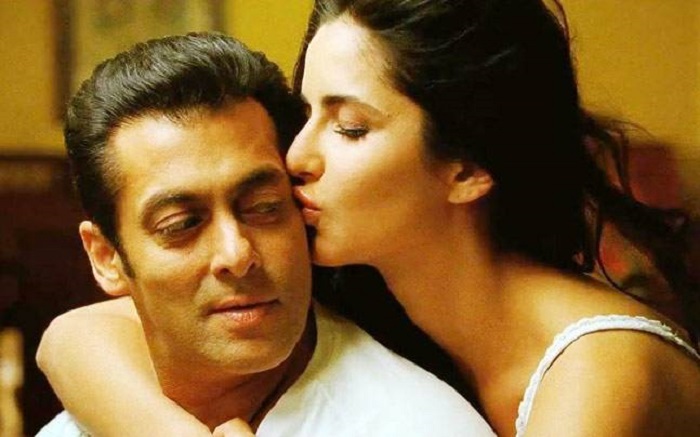 Ahead of the release of her film, Fitoor, Katrina Kaif has been making news for her alleged break up with Bollywood actor Ranbir Kapoor.
The actress has been going all out to promote the film - and can be seen responding to all questions about her alleged breakup with absolute poise.
Fitoor is based on Charles Dickens' classic novel. Katrina, who plays the lead along with Aditya Roy Kapoor and Tabu, says she has 'great expectations' from the film.
Also Read: Katrina Kaif goes all out to promote Fitoor. Is she trying to avoid thinking about her breakup with Ranbir?
In an interview for the promotions of Fitoor, the actress got candid about love. Here's what she said:
"I think anyone who has ever experienced love or been in love can never be unlucky. I hear so many people say that 'I have never been in love', I think anyone who experiences love in life is lucky."
Katrina Kaif also spoke about what marriage means to her.
"I believe that marriage is joining of two human beings, their souls, their minds and the only factor involved in marriage should be each other."
Also Read: Fitoor: Is Tabu's compliment the best Katrina Kaif has ever received?
The actress also spoke about her interpretation of love.
"You can love your family and your family can be your world but I know that my family will always respect the person whom I love. I think for every individual, love means different things. Some people are so practical about the term love who will often say 'Love is a settlement between two people or Love is an arrangement between two people".
The actress, who promoted Fitoor with Salman Khan during the Bigg Boss Nau finale said she holds the Bajrangi Bhaijaan of Bollywood in high regard. Speaking about her former flame, she said:
Also Read: Bigg Boss 9: Katrina Kaif and Aditya Roy Kapur to promote Fitoor on Bigg Boss with Salman Khan
"Salman Khan and my relationship, friendship and equation does not need any definition. It is important for the two people in the equation know what the same means for them and what I think about Salman. I have said so much about him for so many years, I am happy that between us there is a lot of respect. For me respect is one of the very important factors in an equation."
Fitoor releases on 12 February 2016.