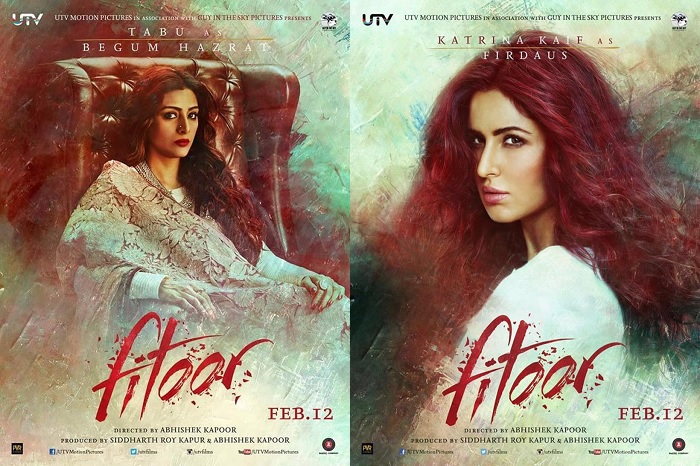 The National Award winning actress Tabu, last seen in Talvar feels that her Fitoor co-star Katrina Kaif is the most hardworking actress she has ever worked with.
"I must say that Katrina is the most hardworking actress I've ever met, seen and worked with. We shot for only three days, but her involvement was amazing," said Tabu at the trailer launch of their film on Monday.
Fitoor is based on Charles Dickens' novel Great Expectations and as seen in the trailer, Tabu essays the character of the Begum Hazrat (Miss Havisham, in the Classic) who stands in the way of her daughter Firdaus' (Katrina) romantic relationship with Noor (Aditya Roy Kapur).
When Katrina was asked at the press conference about her "fitoor" (madness for something), Abhishek intervened:
"She is just passionate about work. If you see her on the sets, you see that she has the maximum Fitoor. The manner in which she works and the dedication with which she listens, explains her fitoor' for work."
"On sets, she was always open and willing to push the envelope as far the performance was concerned. Personally, I'm very happy with the work she has done in the film," he added.
Watch the trailer of the film here:
The film, also starring Lara Dutta and Rahul Bhatt among others, is scheduled to release on February 12.
-- IANS