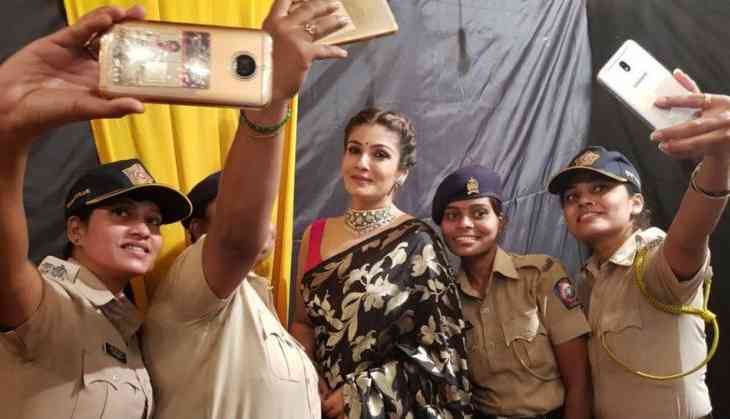 Veteran Bollywood actress Raveen Tandon has put herself in trouble by shooting in 'no camera zone' inside famous Lingaraj Temple, Odisha. On Wednesday, the temple administration has lodged an FIR against her.
According to the temple authority, she was shooting for an advertisement for some cosmetic product.
Administrative Officer, Lingaraj Temple Office, Rajiv Lochan Parida said, " The temple administration was unware. But, when it came to our notice, we immediately lodged a complaint against the actress. She was shooting an advertisement for promoting some cosmetics item."
He also added that we have urged the Commissionerate Police to take appropriate action against the actress and the crew.
When asked, how did they come to know about the incident, he said, "It was only after a clip of the shoot went viral on social media that it drew our attention. It seems that someone had recorded the shoot on a mobile camera inside the restricted zone of the shrine."
In the viral clip, the veteran actress was seen offering some beauty tips which later sparked a controversy with several outfits.
The Archaeological Survey of India has also launched an investigation into the matter.