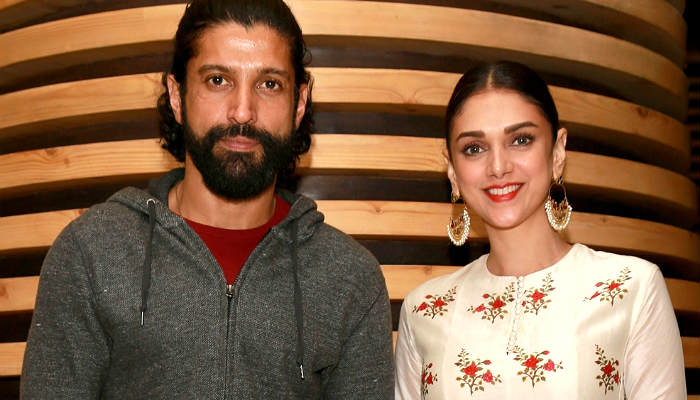 Farhan Akhtar and Aditi Rao Hydari are on a promotional spree for their film Wazir these days. And recently, when they arrived in Delhi to promote the film, Catch interacted with them in a group interview. Here are some of the questions they answered:
To Farhan Akhtar: Has Javed Akhtar watched the film? What was his reaction to it?
Yes, he has watched the film. In fact, he watched it with Shabana (Azmi) and a few friends. And he liked the film very much. He didn't give any suggestion. He loved the music and the story.
To Aditi Rao Hyadri: What made you do Wazir?
Not just I, but the entire industry is familiar with Vidhu Vinod Chopra's conviction. I don't think he saw any one of my films before signing me for Wazir. But somebody had showed him my screen test and there he was. Everything got finalised there itself. If you are working in a film which is a learning in itself, why won't you do it? Sir (Vidhu Vinod Chopra) is an institution itself and I like the fact that he's very much honest on your face. You don't get to work with people who actually tell you that 'look you are doing this wrong. You can do it better in this way'. There are more people in the industry who will not tell you a single honest thing about your work and let you make fool of yourself.
To Vidhu Vinod Chopra: How did the idea behind Wazir got conceptualised, considering your earlier projects have not reflected a dark side?
Wazir is not a dark film. Yes, it is not as colourful as PK or Munnabhai (M. B. B. S.), but it is very gripping. One will feel that adrenaline rush while watching it. It's a good story with an ensemble cast and everybody has justified his/ her character. It's an wholesome entertainment package. And for me, if I am working on a project, I should love every aspect of it. I'll make a film only if I love the script and the people I am working with in it. I should love the music, the lyrics and everything associated with it.
Directed by Bejoy Nambiar, written by Abhijat Joshi and Vidhu Vinod Chopra, Wazir is releasing on 8 January.