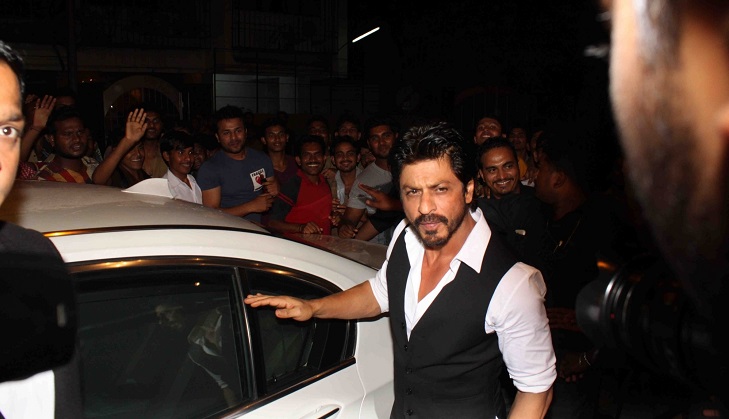 Shah Rukh Khan has confessed that he thinks all Bollywood superstars are slaves to the larger-than-life personalities that their fans have created for them. 
The actor, who will be seen in a dual role in the upcoming thriller, Fan, made these comments when asked to explain the concept of 'Brand Shah Rukh' in a recent interview. 
"I think everyone who is a movie star is a slave to the image created among the audiences. I am an employee of a myth called Shah Rukh Khan. As stupid as I may sound when I say I will never lose my fans, but I say that only as an employee of the image that is Shah Rukh Khan. I am not as powerful as my characters in films," he said.
Also Read: Don't mess with Raees as he fights to win, says Shah Rukh Khan
Shah Rukh also said he believes it is easy for an actor to fake a larger-than-life persona, while being able to keep his true self under wraps. He also revealed that his off-screen personality was a far cry from the romantic hero he is best known to portray on screen. 
Also Read: Here's why Shah Rukh Khan's next with Aanand L Rai may prove to be more challenging than Fan
"I think the myth is worked upon by an employee who has the power to create another myth. In real life I am not at all romantic but that is how it is compartmentalised. It is easier to hide my real self. So, you see creative people have the capability to create a myth."
The actor also admitted that he does not like being criticised. "Personally, I don't like criticism Why should I be dishonest? Nobody likes it. All that is crap when people say that I listen to constructive criticism. I try to improve myself. I think the only criticism I could take was from my parents because otherwise they would beat me up. And from my children because they matter to me a lot," he explained.
Also Read: Fan: 5 reasons why you shouldn't miss the Shah Rukh Khan film this weekend 
The Maneesh Sharma directorial, which also stars Waluscha D'Souza, hits the screens on 15 April.