Post her Padma Shri win, actor Priyanka Chopra organised a press conference in the national capital to interact with the media. During the session, the actress talked at length about her Padma Shri, the effect it is going to have on her life, and her current projects in Hollywood and Bollywood.
Here are some excerpts from her conversation with the media:
The Padma Shri and the weight of its responsibility
I don't think that one requires an award or honour to feel responsible towards his or her job. I have always been responsible towards my work. So, I don't require any award to make me feel responsible towards it. But, a Padma Shri is very special to me. More so because I am a daughter of an army man. It's a very special feeling when your country recognises your work.
A daddy's girl through and through
I cried a lot today because I missed my father. I was constantly thinking that had my father been alive, he would have felt so proud of me, as a father and as an army man.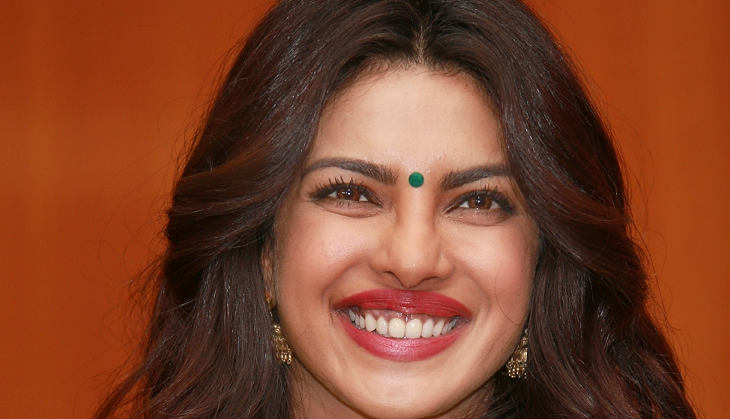 Photo: IANS

Correcting Indian media's assumptions

It's not the first poster. Only Indians have touted it as the first poster. It's the first look of the Baywatch squad, which features all the live guards together. Dwayne Johnson is the producer of Baywatch and he launched a look of the entire squad, the way he launched my look from the film. Also, as I am playing the villain in Baywatch, my presence wasn't required in that still. The film is releasing next year, so the first poster can't arrive this early.

Gaining a new-found respect for the TV industry

The work involved in Hollywood and Bollywood films is the same. But, television demands a lot from you. I have a new-found respect for people associated with the television industry. How can one work for so many hours in such chaos! After working in an industry that is so diverse, I can now adjust to any film industry. But, I can't take up any new television project now. It's just Quantico.

Maintaining the privacy of her emotions

I think a woman's greatest secret is that nobody knows her hardships. And I am that kind of a woman. Neither do I like talking about my hardships nor my achievements.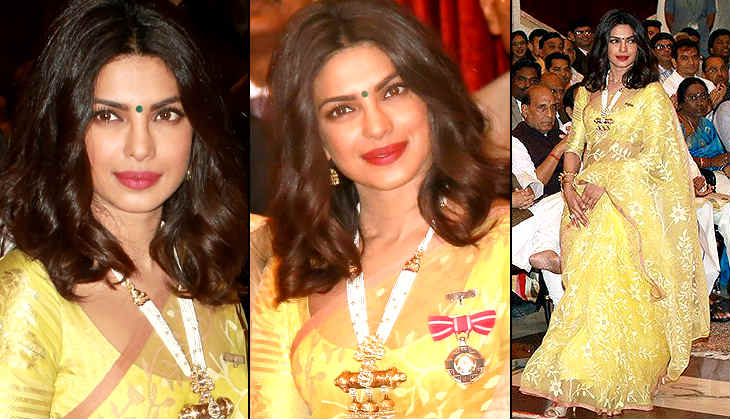 Photo: IANS/ PTI

Reaction of her Hollywood friends

Initially, they didn't understand what a Padma Shri means to Indians. I told them that it's like knighthood - the way UK gives lady or sir as ranks - similarly we have Padma awards in our country. Finally, they understood that it's a title that your government confers on you for your good work. They got excited.

I am working for both Baywatch and Quantico, currently. And they did extra shifts to help me complete my schedule so that I get the time to fly to India and attend the felicitation ceremony.

How is it to be a woman with a prefix to her name instead of a suffix:

You mean to be a Shri instead of Srimati? I like it. I don't think people should be put in boxes and I don't think that the Padma Shri put me in a box. I definitely think that it's a recognition of my work and that is important as an artiste not just as a woman. But, I am getting used to it. I am trying to figure out how to say Padma Shri Priyanka Chopra or PSPC (laughs).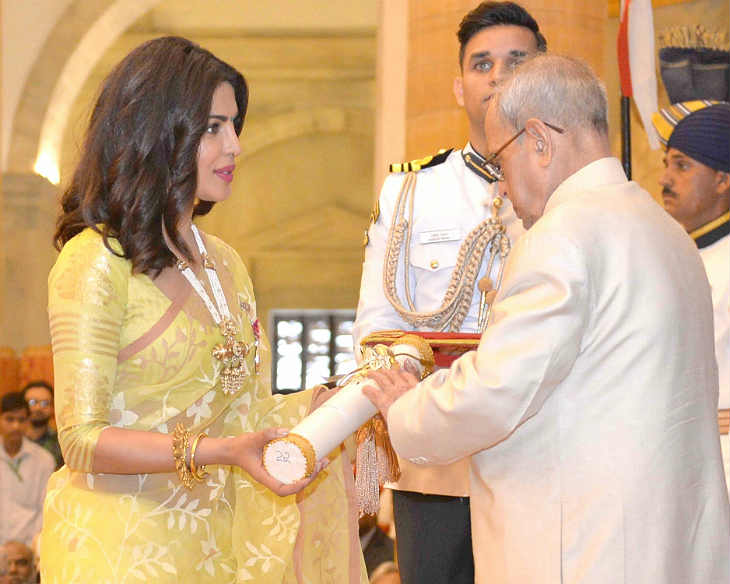 Photo: IANS

Spreading awareness about the real India

I don't think people know a lot about India. Most of them think that India is all about meditation, yoga, and spirituality. But, it's not. India is an extremely diverse nation. When it comes to me, I think I am doing a good job in making people discover my country. They are discovering India through my work. People try to know more about me and that leads them to know more about my country.

I might not be equipped to teach people about India. But I am a person who likes to flaunt her Indian-ness. I keep my achaar (pickle) with me and eat it with everything, be it spaghetti, a burger or a parantha.