There are not many cricket-based films in India that have had a successful Box Office run, but Dishoom seems to have the potential to break this mould. While it has its own 'sporty' moments providing the much required adrenaline rush, the mystery angle may work in the film's favour.
Also read: Spot the difference: Varun Dhawan's Dishoom logo similar to Dhoom's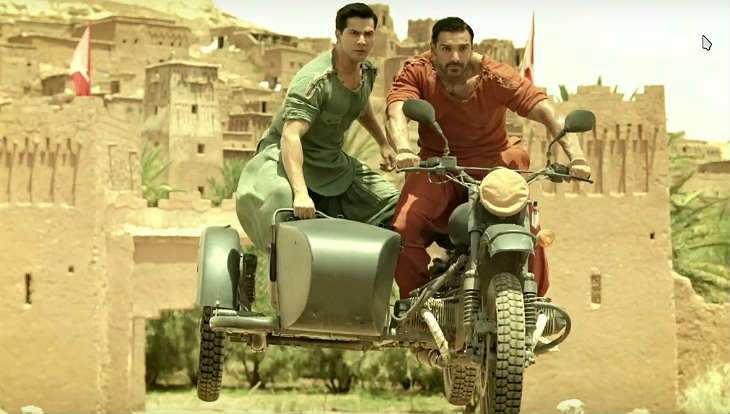 Featuring John Abraham and Varun Dhawa, Dishoom is partly shot in the Middle East (YouTube screen grab)
Even though the characters appear to lack 'never-seen-before' elements, they seem to have interesting personal traits. Varun Dhawan's character, for instance, is a Muslim man named Junaid Ansari. However, while introducing himself, he makes it a point to mention that he's a Modi (PM Narendra Modi) fan.
'Khata hun inki... lekin sunta hun sirf Modi ji ki' -- says Varun Dhawan.
Also read: After Dishoom, John Abraham and Varun Dhawan join hands for another film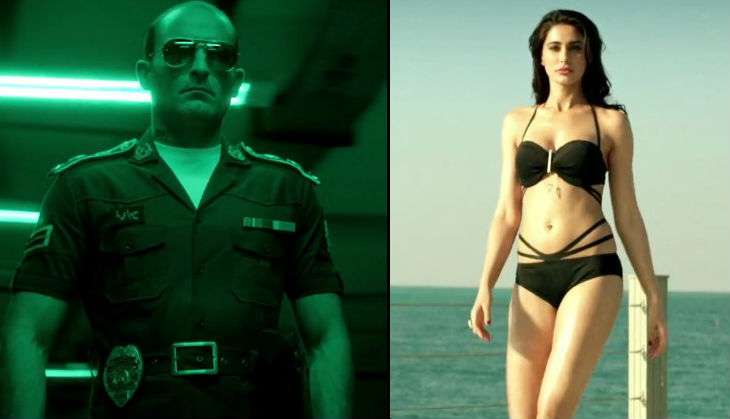 Dishoom marks the come-back of Akshay Khanna on screen and also features Nargis Fakhri (YouTube screen grab)
Dishoom is partly set in the Middle East and therefore, its music and dialogues seem to have a lot of Arabic influence. The movie is set for release on 29 July.
Also read: Jacqueline Fernandez tells us why Dishoom would make for an amazing franchise