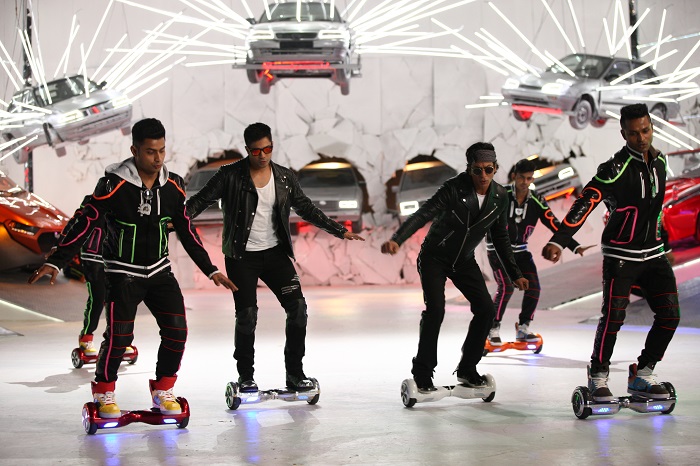 'Bhai Se Badhke Kuch Nai Hota,' says Varun Dhawan in one of the supposedly intense sequences in Dilwale. In an attempt to grab the Christmas 2015 release spot, Rohit Shetty and team came up with a rushed film, however, they conveniently forgot the axiom, 'Audience Se Badhke Koi Nai Hota'.
Here's a breakdown of what they said, juxtaposed with what we got
They said:
"We are keeping the story of Dilwale under wraps because it has so much to offer and we want the audiences to be surprised with the unexpected twists and turns in the story line."
Also Read: Good that Dilwale Trailer does not reveal the story, says Varun Dhawan
We saw:
There was no deliberate attempt by the makers to keep the story under wraps, and there was no new story to tell.
They said:
"Dilwale is on the lines of Fast and Furious series and the twists and turns in story line will leave you shocked."
Also Read: Dilwale climax has a lot of love, says Shah Rukh Khan
We saw:
It definitely did shock us. Not the twists and turns, but the comparison with F&F. Let's just say the audience was fast enough to get furious.
They said:
"Dilwale is shot at par Hollywood standards and every Indian will be proud after watching the film as it will represent India at global level."
Also Read: SRK's Dilwale will represent India at a global level, promises Varun Dhawan
We saw:
No. Just, no. You killed Bollywood standards too, in fact. Think DDLJ.
Last but not the least, they said Dilwale will "entertain the audiences and bring a smile on their face". However, the only thing that left a semblance of a smile on our faces was the end credits rolling out.
Also Read: Also Read: Dilwale movie review: A Heartless, Soulless Vanity Vehicle