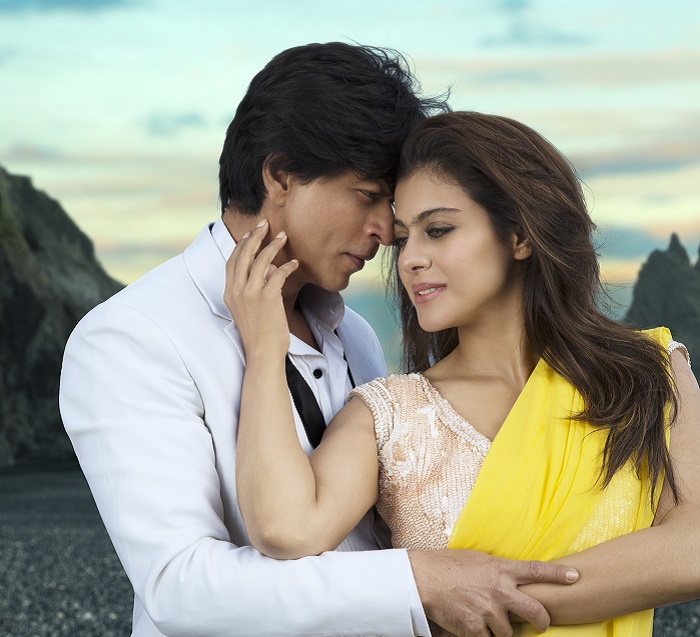 Five years after Shah Rukh Khan and Kajol got global acclaim for Karan Johar's My Name Is Khan, the two are back with Rohit Shetty's commercial entertainer, Dilwale. In an interview, Kajol speaks about the film, Shah Rukh Khan and her upcoming movies.
Excerpts:
Q. You have done several films with Shah Rukh Khan but the last few films have come after pretty long intervals. Did you reconnect easily with Shah Rukh for Dilwale?
I always have a great time working with Shah Rukh. He is so much fun as an actor and personally too he is just great so he is wonderful to work with. We have been friends for like ever and so it's very comfortable working with him.
I also loved the script and my character in the film, and of course I am very comfortable working with Rohit (Shetty). I had a great time shooting just like I had expected!
Also Read: Dilwale's Gerua song: Reality behind Kajol walking on water, 3 rainbows and broken airplane revealed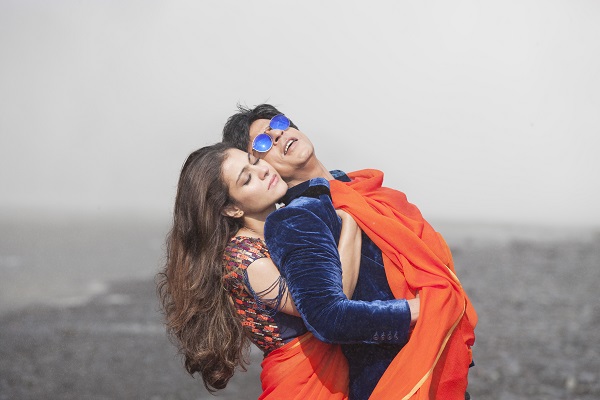 Q. Shah Rukh says that when they approached you for Dilwale, you were planning to do some other film. What is the status on that film now?
Yes, we were going to do our own production (husband Ajay Devgn and hers) at that point of time. Now we have finalised the script and we will most probably starting shooting in June 2016 because (Ajay's directorial venture) Shivay gets over in April. The script is really nice and I am excited about the project as well.
Also Read: Dilwale: Time to pay tribute to the 'Real Men' responsible for action in films
Q. Since you have worked with SRK over 20 years now, do who think you know everything about him ... or did you learn something new about him?
You can never know anybody completely; you can never know your own self completely. What I still find amazing about him is that every time I meet him, I am taken aback by the fact that he is still excited about his role, his shot. He keeps saying 'Let's do it this way, and try the other new way as well.' I am like 'Calm down, it's your 255th film now.'
But while doing this film I saw another side to Shah Rukh -- maybe I saw the head of Red Chillies side to him and that was interesting.
Q. How did you find him as a producer?
He is an amazing producer. I was so well taken care of!
Q. You have mentioned that your daughter Nysa was the one who convinced you to take Dilwale. How much does your children's consent influence your choice of film?
Honestly nobody influences my choice in films, never has and never will. Your choices always have to be your own because the responsibility will be always yours. So I cannot say that anybody ever influences my choices because then I have to give them my responsibility for it also.
Also Read: Bajirao Mastani, and Dilwale look to woo Tamil and Telugu audiences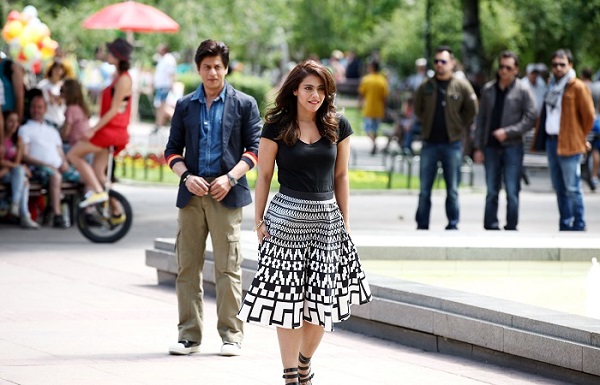 On the other hand, I definitely do take their opinion seriously because children have a lovely way of looking at things...sometimes I get wonderful insights from them. Kids are able to see through situations in the clearest form possible without filtration, without preconceived notions.
Q. Do you feel that a woman's life changes more than a man's after having kids?
Definitely and it should. Of course, my husband's priorities have also changed in a big way after we have had kids ... his priorities now will definitely be his kids for the rest of his life. But a woman naturally is more connected to their kids especially because she carries them for nine months. The first three months, a baby cannot do without a mother while the father will always be around on the periphery. The bond between mom and child is strong because you are breast feeding them, taking care of every small thing.
Also Read: Here is why Dilwale may overshadow Bajirao Mastani this December
Q. How do your children react to your pairing with Shah Rukh in the Dilwale trailers?
They look at it in a very weird way. My son (5-year-old Yug) looks at my song and shows that he is clearly not interested. He says, 'Please show me some Hulk video.' I don't even think he will watch the film. But my daughter (12-year-old Nysa) is very incisive -- she looked at my first trailer and said in a critical way 'You are looking good, I approve.' I was like 'Yeah! Okay!' She has given the stamp of approval for the next trailer too ... so I am good.
Q. When you sidelined films for motherhood, did you look at it as a sacrifice?
Honestly, I love my kids and there is no sacrifice. There is nothing that I have given up for them; I have given it up for myself. It was a selfish decision to stay at home and look after my kids because I love being with them.
-- BNS