Bollywood is no stranger to piracy. People would watch pirated films on their VCRs in the late 90's and by early 2000's viewers shifted VCDs and DVDs. With our world getting increasingly virtual, the internet has become one of the major sources of piracy.
The industry has been relatively quiet over the long lasting issue of piracy; however off late, many have been raising the issue on public platforms like Twitter and Facebook. What could be the reason to raise the issue now?
Back in the 2000's, piracy rarely killed a film's business as viewers would often plan family outings to watch films at nearby theatres. Post the rise of the multiplex culture in India, ticket rates have skyrocketed. To watch a big film like Sultan in theatres would cost Rs 1500-1800 for a family of four in metros cities.
Also Read: Obsessed with Box-Office collections? Here's your guide to the entire number business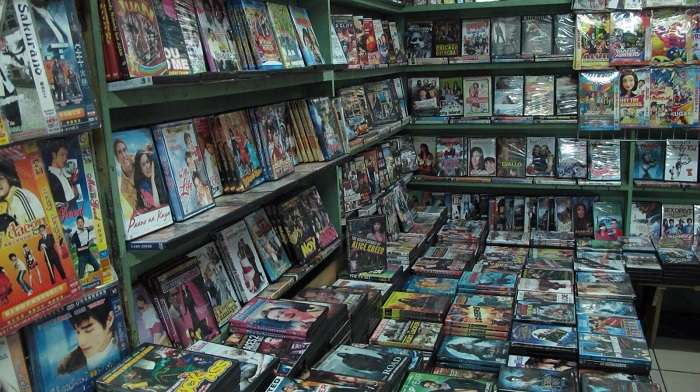 Pirated DVD
Watching movies has become an expensive affair and with easy access to several social media websites, word of mouth spreads like a rapid fire. No family would want to spend Rs 1500-1800 on a moderate film; they would prefer to download its torrent or buy a DVD from the nearest station for a mere 50 bucks.
Laying the blame solely on theatre owners for rising costs of tickets would be unfair; the government has been excessively taxing multiplexes which automatically increases the ticket cost.
The taxes charged include Entertainment Tax and Service Tax (if booked online).
Also Read: Riding trains, turning barber: how much is too much in Bollywood promotion?
Generally, the total ticket cost consists of 40% taxes and 60% theatre charges -- it is pretty obvious how heavily we are taxed to watch a film in a theatre.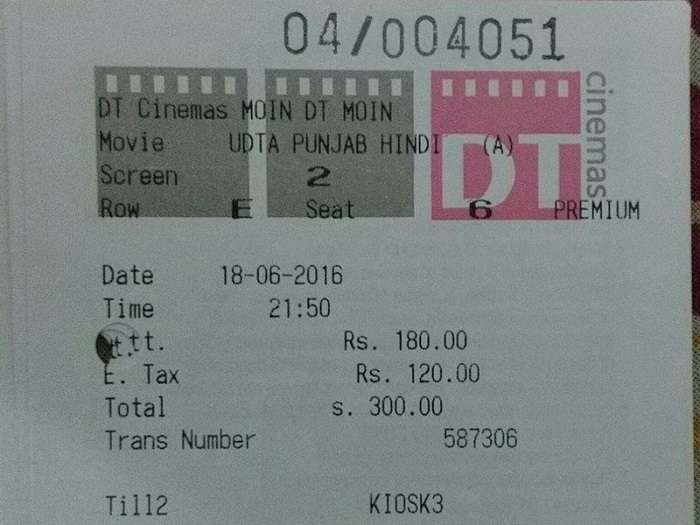 Udta Punjab Movie Ticket
We have spoken about the issue of increasing Box-Office collections and reducing footfalls in the past. The day theatre owners and the government put a tab on the upper limit of the ticket cost, it would become easier to increase footfalls in theatres which would directly have an impact on film piracy.
Also Read: Bajrangi Bhaijaan made the most money but isn't the most watched. Here's how
In south India, it is common practice for the government to grant theatre owners complete exemption from any kind of taxes and at the same time maintain an upper limit on ticket prices.
Seldom do we hear that collections of Tamil and Telugu films are hampered due to piracy. This is because ticket rates are kept under check thus making a theatre visit an affordable affair to the general audiences.
It would be interesting to see if governments in the north Indian metros follow the path laid down by the regional industry.