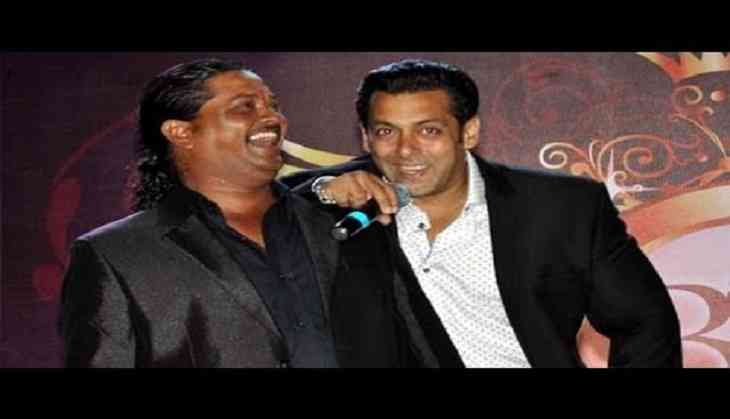 Salman with makeup man Raju Naag (file pic)
Salman Khan's bodyguards have earlier been accused of roughing up fans and media persons who came in his way. But in the recent past, the star and his guards seemed to have mellowed down and one hasn't really heard of many such incidents.
Looks like Sallu's make up person Raju Naag got into the Dabangg avatar recently. Before a recent screening of Tubelight that bhai attended, his fans surrounded him, eager to meet him and take selfies. While most of them were stopped by the bodyguards, one pesky fan insisted on going close to the superstar. Desperate to touch bhai, the fan happened to push Naag, who was walking right behind him. Irked by this, Naag allegedly planted a tight slap on the fan's face.
Worried that this might become a big issue, the bodyguards apparently quickly tried to control the situation by taking the fan away from the scene. We are not sure how bhai himself reacted to this.