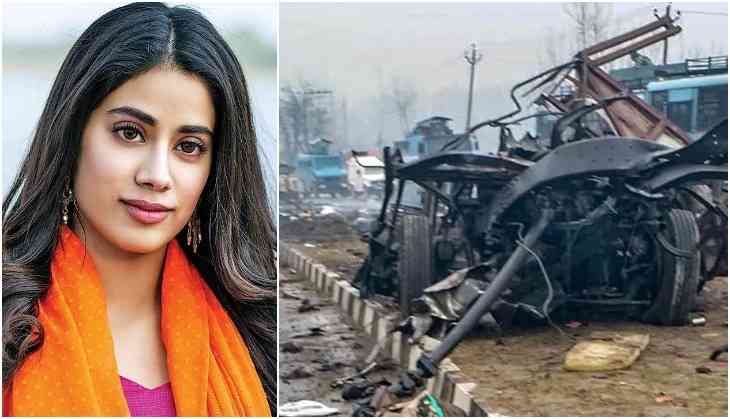 Jahnvi Kapoor Pulwama attack
The recent terrorist attack on the soldiers of CRPF that resulted of martyred of 43 soldiers has really upset the nation and also the film industry. Now the film actors and celebrities this brutal attack on Indian soldiers and asking for revenge from the terrorists. However, when one side our nation is totally disappointed and upset with this attack, then on the other hand, Pakistani media has reported the attahck of Pulwama as a 'fight for freedom'.
This has not gone well with anyone and even the Dhadak actress Janhvi Kapoor took social media to criticize and dismissed the article by calling it a 'propagandist article.
She shared two pictures on Instagram, and wrote, "The reasons to be angered and hurt are plenty. The one that upsets me the most is that our men didn't even get the chance to fight for themselves. The second photo is of a propagandist article that is celebrating this terrorist attack as a fight for freedom. It's tragic and irresponsible that the truths of such a condemnable act are being distorted by the media to suit their political agendas. These men have been robbed of not just their lives but also the respect that they deserve as protectors of a nation. Let's pray for the souls of our brave men and for the strength of their families."
Let us tell you that one daily newspaper of Pakistan, The National has called this attack a freedom fight and they have given a headline of their article as 'Freedom fighter launches attack, 44 of occupying force killed in IOK'.
Also Read - Suhana Khan, Shah Rukh Khan's daughter wants to date this actor!