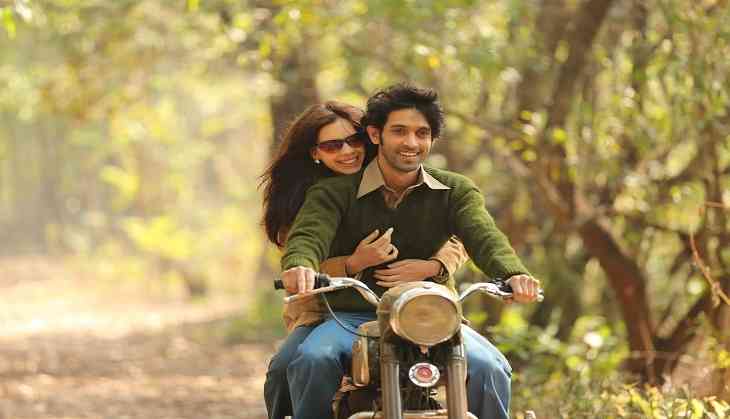 Konkona SenSharma's directorial debut 'A Death In the Gunj' sets the dark, mildly thrilling tone right from the first scene itself. Set in a sleepy little place called McCluskieganj in 1979, it starts with what seems like a harmless holiday for a family and their friends.
As the initial joy and camraderie settles down, the real personalities of the characters come peeking out. The charmingly roguish Vikram (Ranvir Shorey) has a lustful relationship with Mimi (Kalki Koechlin), even though he's married to someone else and just back from his honeymoon. Nandu (Gulshan Devaiah) is the son of the family and he's accompanied by his wife Bonnie (Tilottama Shome) and a eight year old daughter, Tani. The hosts are Mr and Mrs Bakshi (Om Puri and Tanuja). Brian (Jim Sarbh) is another friend of the family. The central character is the most unlikeliest but the most interesting. Shutu (Vikrant Massey), the young cousin who's bullied and not taken seriously by the other members. While each character is fighting their own inner battles, Shutu's issues are more pronounced but least displayed. Shutu struggles to find acceptance, with himself and with the 'cool gang' that's around him. He finds that to some extent with the 8 year old Tani, but when she too turns away from him, he reaches the breaking point. Konkona's characters reflect the selfishness of human beings, that most of us are so absorbed in our own miseries, imaginary or not, that we forget to notice what others around us are going through.
Konkona's steady handed execution makes this a layered narration, with each nook and turn bringing in some kind of thrilling anticipation. Also, credit to her that she's brought together a bunch of talented actors to play the characters. However, the film truly belongs to Massey and it's him in your head that you walk away from the theatre with. Massey plays the introverted, mildly depressed character so brilliantly and sensitively, that you are tempted to reach out to him.
A lovely film. Watch it you must.
Stars : Four