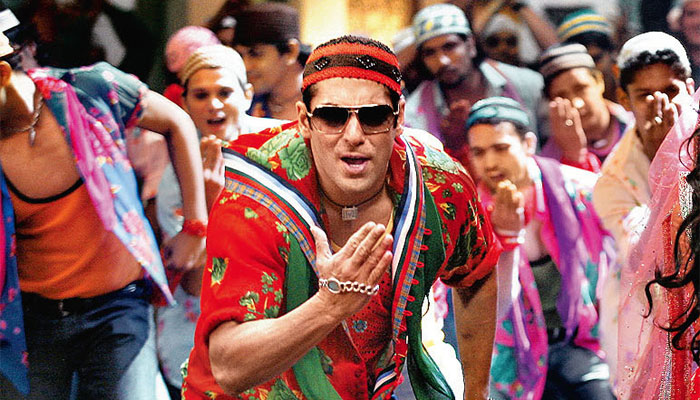 Eid has arguably become the most lucrative period for the release of Bollywood movies. Since the 2009 Eid release and success of Wanted, Salman Khan has managed an Eid release every year, barring 2013 when Shah Rukh Khan's Chennai Express released.
Going by the charts, one can comfortably ascertain that no matter what the critics say, Bajrangi Bhaijaan will rule the Box Office, as every Eid release has. Here are some examples:
Dabangg (2010):
Taran Adarsh: On the whole, Dabangg is a full on entertainer with three aces - Salman Khan like never before, stylish action and super music.
Aniruddha Guha: In spite of the film's 'dated' appeal, first-timer Kashyap gives Dabangg a novel treatment, which lends it zing.
Rajeev Masand: Dabangg is ordinary, at best average... Blame it on the disjointed screenplay. Dabangg works not so much as a coherent, consistent film, but as a string of set-pieces.
Mihir Fadnavis: Dabangg is one of the loudest, most obnoxious (not to mention sexist) movies of the year.
Box Office Collection: 143 crore
Verdict: Blockbuster
Bodyguard (2011):
Nikhat Kazmi: The film, a remake of a South Indian hit, may end up as another blockbuster, like most Salman films have been doing in the recent past. Yet, sadly, this one's mostly bluster.
Saibal Chatterjee: If you value the mop on your scalp and the grey cells in your head and want guard yourself against this potentially mind-numbing body blow, give it a miss. Better be safe than sorry!
Raja Sen: A standard entertainer with generic ingredients like action, emotion, romance, comedy, song and dance, the Hindi remake of Malayalam super-hit Bodyguard is like a mediocre Pizza Margherita that's gone stingy on the mozzarella, bland on the sauce with nothing except a half-crunchy base and uneven scattering of basil.
Rajeev Masand: The rest must resign themselves to the fact that there's truth in that dialogue Aditya Pancholi's character says about our hero in the film: "Iska time accha chal raha hai."
Box Office Collection: 148 crore
Verdict: Blockbuster
Ek Tha Tiger (2012):
Taran Adarsh: On the whole, EK THA TIGER is a high-octane thriller that works big time. This is, without doubt, Salman's best. Sure shot Blockbuster!
Rubina A Khan: There's everything and more in Ek Tha Tiger that you'd want to see in a film - good looking lead cast, story, glamour, an endearing romance, good performances, some laughs, picturesque locations, thrilling and exquisite action, patriotism and most importantly, a good time at the movies!
Rajeev Masand: Ek Tha Tiger is extremely far from unwatchable. At best, it's a good, satisfying watch. Just don't go in with very high expectations.
Aniruddha Guha: Ek Tha Tiger, as expected, is an out-and-out Salman Khan film. But it's also smart and stylish - not qualities you associate with a Sallu film. Escapism isn't always this much fun. Go watch.
Box Office Collection: 199 crore
Verdict: Blockbuster
Chennai Express (2013):
Mihir Fadnavis: Fillim se mera ek hi takeaway hui. Hero-heroine against 80s' style small town don Himmatwala me bokwas hui, Chennai Express me bhi bokwas hui. Ada chi.
Rajeev Masand: How to put this politely? It's a big, fat bore. A bloated vanity project for an actor capable of so much more.
Taran Adarsh: Chennai Express should be on a glorious march in days to come, setting new records in India and also in the international markets. All you lovers of masala movies, board this Express pronto!
Meena Iyer: In an ode to his own cinema-read Golmaal series, Bol Bachchan, Rohit Shetty-ishstyle, the director, who has grossers in Bollywood's 100-crore club, ups the scale for his Eid offering. Chennai Express (CE) is a magnificently mounted film.
Box Office Collection: 225 crore
Verdict: Blockbuster
Kick (2014):
Mihir Fadnavis: The only agenda that Kick has is to squeeze Bhai into every frame of the film and make him a contrived superhero. I'll avoid making any Kick puns about how hard the blows feel, but I can tell you the film does contain one interesting scene.
Shubhra Gupta: This Salman Khan film is 'Unjhelable'.
Raja Sen: It looks good, moves fast, shows off its superstar. In the world of harebrained Bhai films -- Dabanng included -- Kick is the best made and the most fun. If you're a fan, you just hit the jackpot.
Anupama Chopra: But even if you're willing to ignore the logic-free story and buy heavily into the cult of Bhai, Kick is bumpy, and far too convoluted to deliver the joyride of a Dabangg.
Box Office: 232 crore
Verdict: Blockbuster
Enough said.