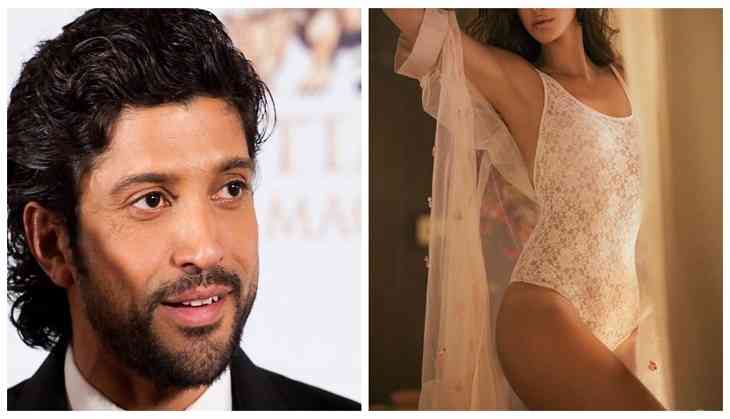 Relationships are one such thing in the entertainment industry that grabs the attention of the fans as well of the media. This year has given us many new couples to look upon such as Priyanka Chopra-Nick Jonas and Alia Bhatt-Ranbir Kapoor and now it seems as if there will be another one on which we can ponder upon and they will be none other than the multi-talented actor Farhan Akhtar and his girlfriend whose name has just been revealed.
Farhan's name after his divorce has been linked with many actresses such as Shraddha Kapoor but the handsome actor these days, as per reports is dating none other than hot actress Shibani Dandekar. The couple have always been silent about their relationship but their social media posts for each and with each other suggested some other story. But now the reality has now been revealed.
ALSO READ: Bigg Boss 12: Neha Pendse, after eviction revealed a very shocking thing about Sreesanth!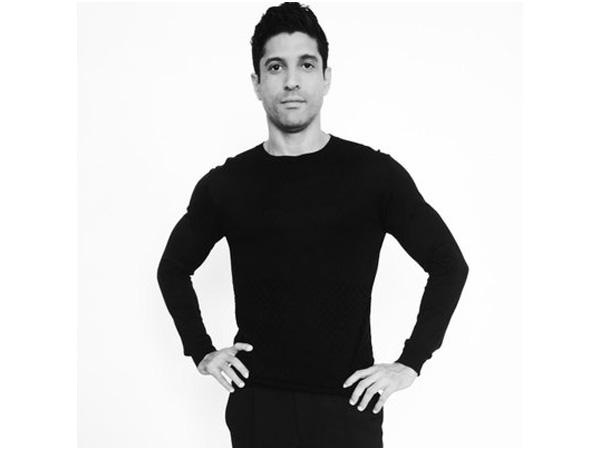 Farhan Akhtar
In the month of September, Shibani took to her social media account to share a picture with a mystery man whose face was hidden and it seemed as if he was none other than Farhan Akhtar but nothing was confirmed until recently, the actor himself shared the same picture along with a heart caption that obviously confirms their love for each other. Check out the picture: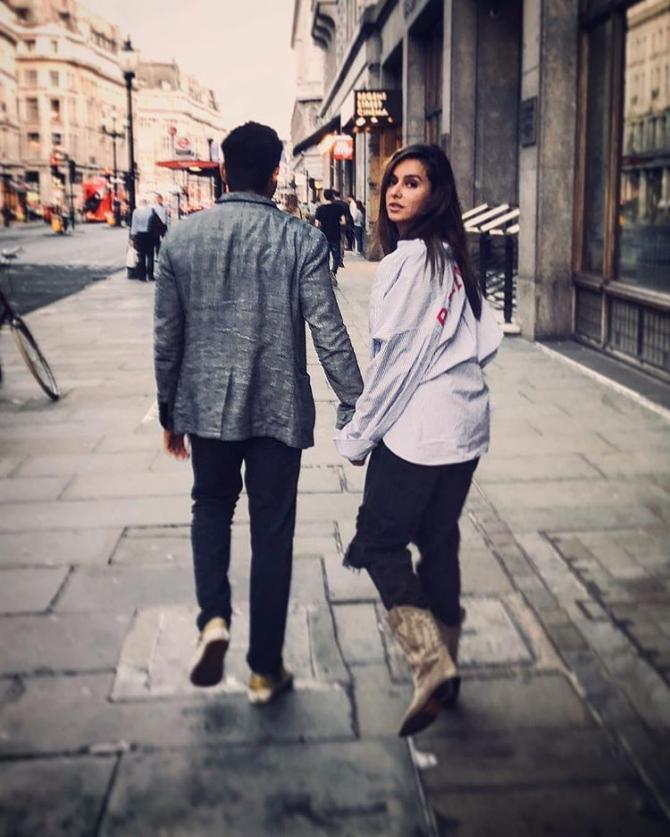 Farhan and Shibani
The couple is hand in hand that won our hearts and it is being said that the picture was taken on his music tour called 'SELF Tour 2018' in the USA and Canada by their friends. Not only this, on the beauty's birthday, Farhan left no stone unturned to make her day special and even shared a picture of hers on his social media in which she can be seen with a desert and kissed given out to her by Farhan. Check it out:
ALSO READ: Vinita Nanda #MeToo Row: Alok Nath, the not-so-sanskari babuji got drunk before the flight and slapped the pilot hard and what happened next was shocking!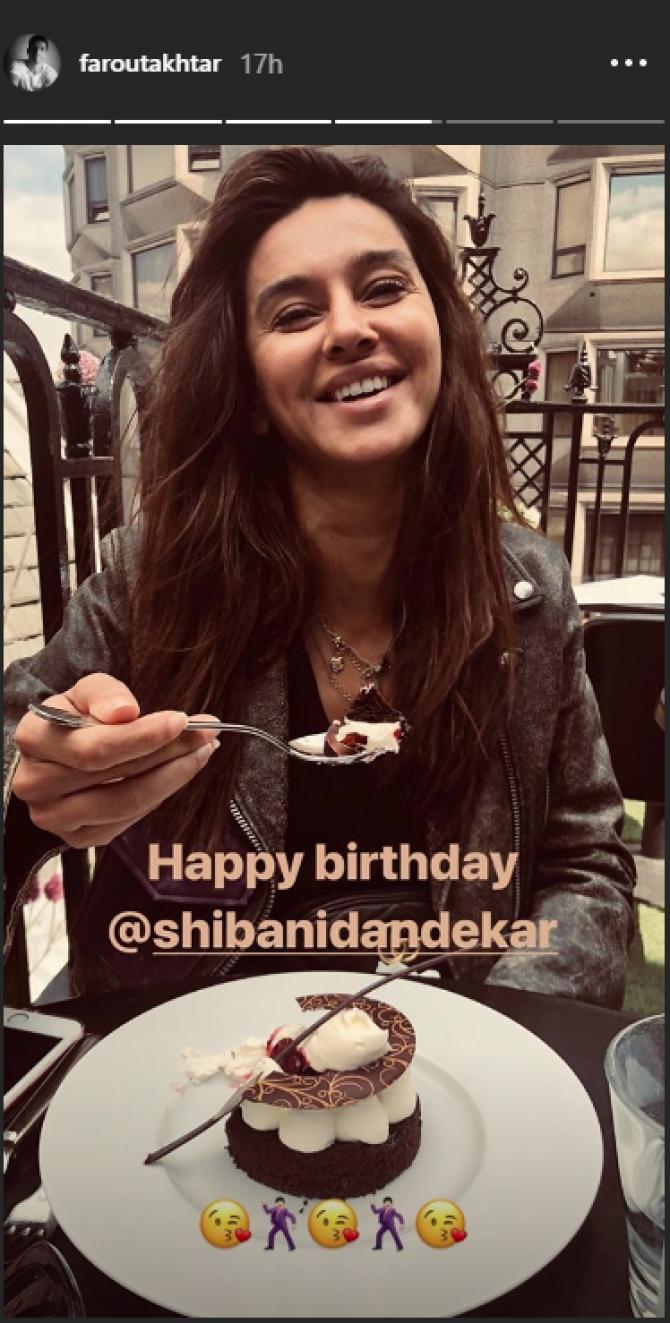 Shibani on her birthday
Meanwhile, the actor recently spoke up about the #MeToo campaign and his cousin Sajid Khan's accusation and spoke against all the allegations against him and said that although his actions weren't good but his family did not knew the fact about him. Replying to Amrita Puri's tweet that read, "It was fairly well known that @SimplySajidK is a creep and is completely inappropriate as far as his conduct with women goes. I was warned to stay away from him if I ever came across him. I refuse to believe that it has come as a surprise to ppl from the industry or his family."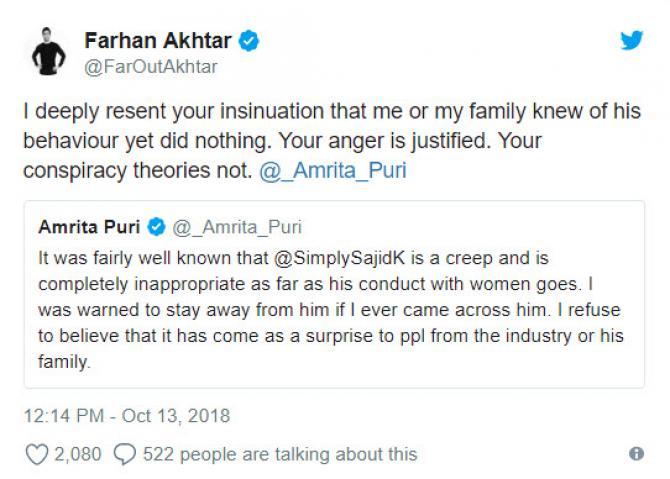 Amrita Puri's tweet
Farhan took to his social media account and replied, "I deeply resent your insinuation that me or my family knew of his behaviour yet did nothing. Your anger is justified. Your conspiracy theories not. @_Amrita_Puri." He stood against Sajid and said, "I cannot adequately stress how shocked, disappointed and heartbroken I am to read the stories about Sajid's behaviour. I don't know how but he will have to find a way to atone for his alleged actions."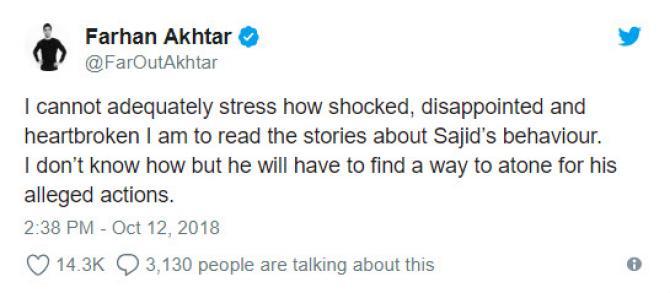 Farhan's tweet against Sajid
Even Shibani Dandekar came out in support of her boyfriend and tweeted, "Instead of holding the culprit responsible for gross misconduct are we really blaming and shaming family members for not knowing???? really??"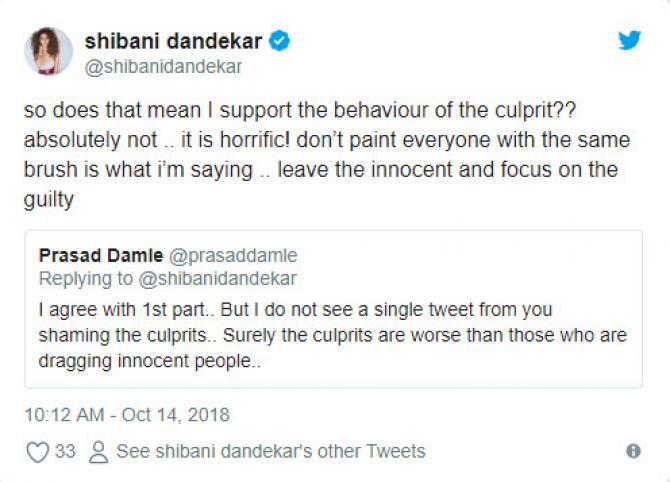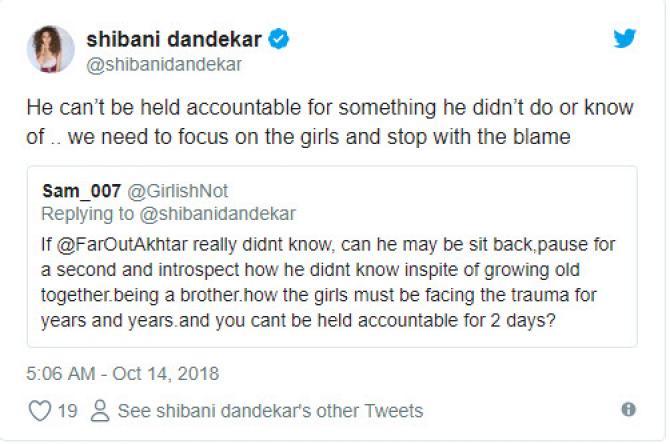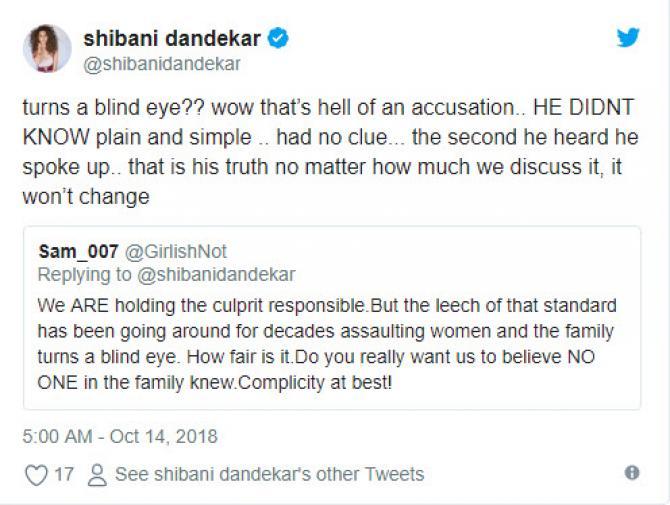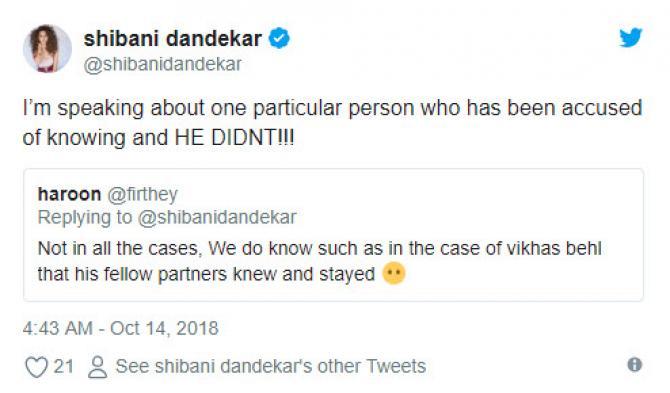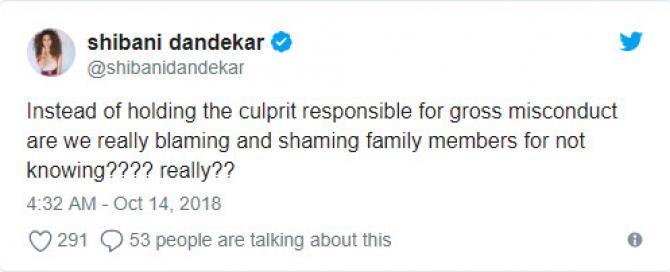 Coming back to their love story, the couple met each other in the year 2015 on the sets of the show, I Can Do That. They have been dating each other for over six months and we wish that they stay in love forever and ever.
ALSO READ: You won't believe whom Jab We Met director Imtiaz Ali is dating after 6 years of divorce