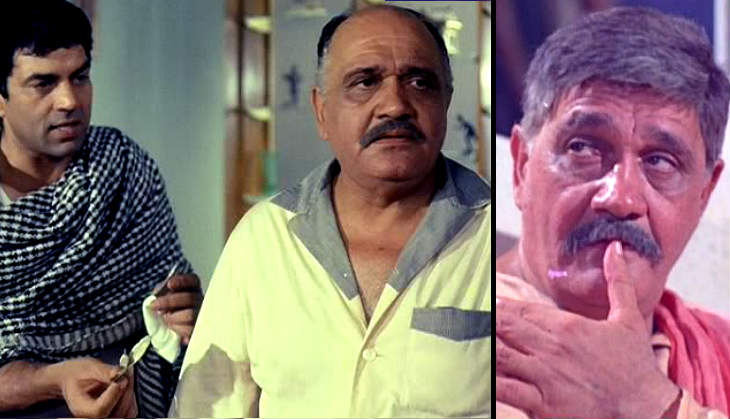 One of Hindi Cinema's best known character actors, Om Prakash, seems to be able to effortlessly transform from role to role - one to fit every mood and generation.
He has played a father, a poor, old man, an elder brother, a father-in-law, a friend and a munshi ji, among countless other roles.
In an era when Dilip Kumar, Dev Anand, Dharmendra, Amitabh Bachchan among other leading men were known for their heavy voices, Om Prakash's peculiar style of dialogue delivery became his signature style. However, his journey into Bollywood is a filmy story in itself.
Also read: #CinemaTales : When Manna Dey moved Mohammed Rafi to tears
Not many know that Om Prakash entered the film industry from a radio background. Before making his film debut, he was a radio anchor - who was better known by his on air name, Fateh Din.
As a radio jockey, Om Prakash had a number of fans - including filmmaker Dalsukh Pancholi, who gave him his first on screen break with Daasi.
Also read: #CinemaTales: When Naushad Ali helped Mukesh overcome his KL Saigal-style
It is said that Prakash received a telegram from Dalsukh Pancholi's production house, asking him to meet the filmmaker immediately. However, when Prakash called up Pancholi to fix up a meeting, the filmmaker said he did not know anyone named 'Om Prakash.'
Prakash had decided to go back to his radio anchor job, when he ran into Pran - then an unknown face - at a paan shop. Incidentally, Pran told Prakash that Pancholi was indeed looking for him. Turns out, Pancholi only knew him as Fateh Din, and not Om Prakash.
Famous for movies like Chupke Chupke, Julie, Buddha Mil Gaya, Namak Halaal and Zanjeeramong others, Om Prakash is still considered to be an actor who blurred the lines between the lead role and a supporting character.
Also read: #CinemaTales: When Hrishikesh Mukherjee realised that Amitabh Bachchan was more than an action hero