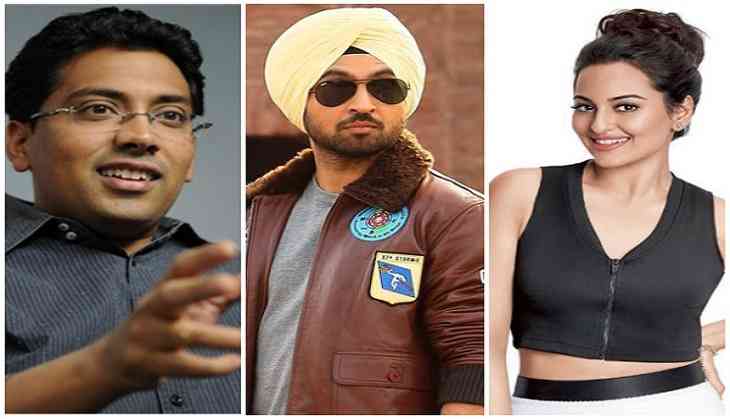 Chakri Toleti, who is directing the upcoming untitled film starring Sonakshi Sinha and Diljit Dosanjh, has injured himself on the film's sets.
As per reports, during the film's shoot on 13 September, Chakri was explaining a scene to Diljit and the ' Dabangg' star, and was deeply engrossed in it.
In the scene, there was supposed to be an oil spill and the two had to slip and fall. While Chakri was explaining the scene, what he did not realize was that the oil had already been on the floor as the crew was still preparing for the scene. Unfortunately, Chakri slipped and suffered a major injury in his leg.
Chakri says, "It was an unfortunate incident but now I'm recovering slowly. We had to halt the shoot for some hours but with the support of the Sonakshi, Diljit and the crew we managed to finish the shoot in the decided time."
Since he has badly fractured his leg, Chakri is expected to wear a plaster for 25 days.
The movie is produced by Vashu Bhagnani. Its shoot had begun in New York earlier this year and currently is going on in Ahmedabad.
-ANI