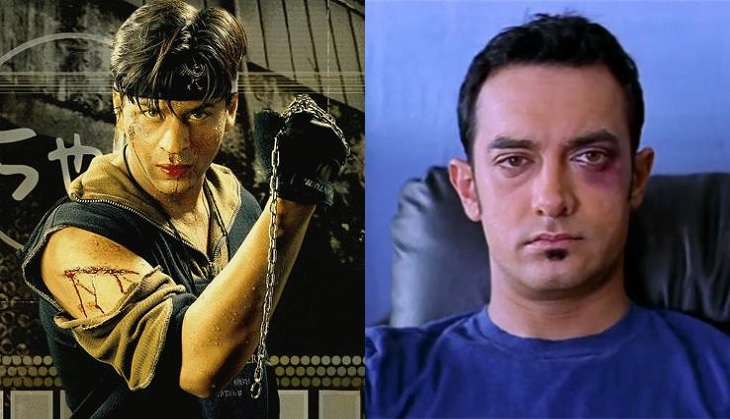 Shah Rukh Khan, Salman Khan and Aamir Khan have been dominating Bollywood for the last 25 years or so. Over this period, the Khan trio have delivered a number of blockbusters that have won over both viewers and critics.
While both Aamir and Shah Rukh have teamed up with Salman at some point of their career, the two have not shared screen space till date.
Despite attempts by a number of filmmakers, Aamir and Shah Rukh have not been cast together. One of the many who attempted to cast the duo in the same film was renowned director Mansoor Khan.
Also Read: #CatchFlashback: Rang De Basanti with Shah Rukh Khan and Aamir Khan? It almost happened!
Not many know that Mansoor wrote the script of Josh, keeping Aamir and Shah Rukh in mind. The director was keen to cast Shah Rukh as Max and Aamir as Rahul. While Shah Rukh's Max had various shades - ranging from a goon to a caring brother - Aamir was offered the role of the peace maker, and the soft-spoken love interest of Shirley (Aishwarya Rai Bachchan).
While Aamir loved the script of the film, he was hesitant about taking on the role of Rahul as he felt that the role of Max was more fleshed out and complex. Having worked with Mansoor Khan in Jo Jeeta Wohi Sikandar and Qyamat Se Qyamat Tak, Aamir tried to get him to swap the characters and to cast him as Max instead. However, Mansoor stuck to his initial choice and Aamir decided to walk out of the film. The role of Rahul eventually went to Chandrachur Singh.
Watch this song from Josh here: