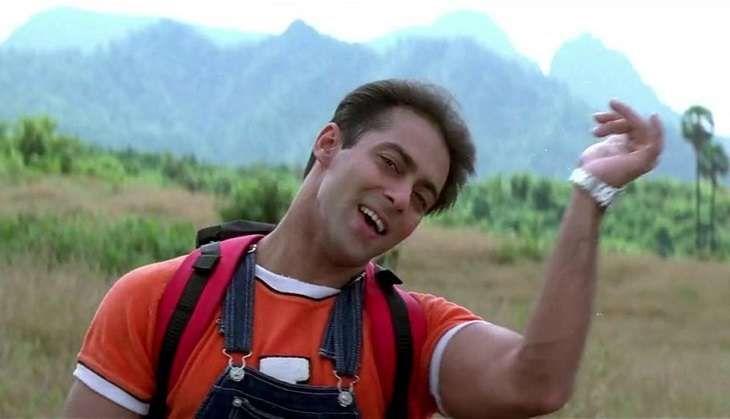 Salman Khan makes news. Always. With his dialogues. With his dances. With his attitude. With his clothes. And yes, even more so without his shirt! One look at that muscular bare chested body, and you have all the girls fainting in the aisles.
The 'shirtless' trend was seen in Bollywood since the 1990s, with the hairy shirtless look sported by Sunny Deol, Anil Kapoor and Akshay Kumar. However, a very few know that the trend of actors going bare chested in films started accidentally with the chartbuster O O Jane Jaana fromPyaar Kiya Toh Darna Kya (1998).
While shooting for Pyaar Kiya Toh Darna Kya, Salman Khan was undergoing intense weight training for his look in another film. Sohail Khan had booked a plot at Mumbai's Madh Island to shoot the song O O Jaane Jaana.
Also Read: #CatchFlashBack: Salman Khan's relationship with journalists is the same since the 90s
On the day of shooting, Salman Khan was unable to fit into the costumes ordered for him as he had bulked up for another film.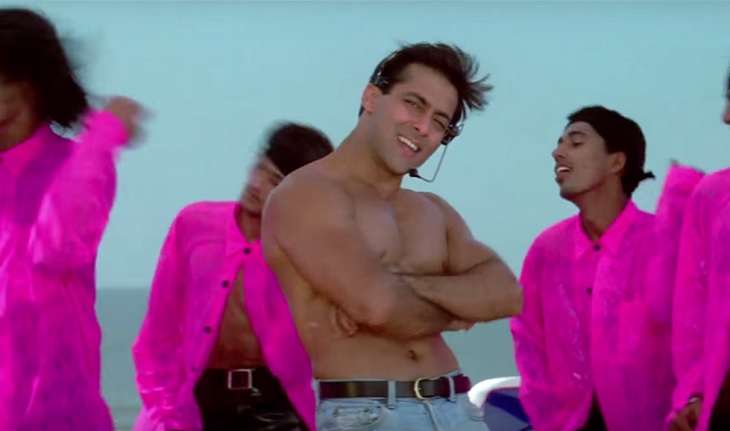 Movie Still
As he was not able to fit into the T-Shirts, he refused to wear them (which, according to the actor looked like a blouse piece on him!) and was roaming on the sets of the film bare bodied. That's when Sohail got an idea. The director insisted that Salman shoot for the song without a shirt as the superstar was carrying that look with a certain amount of swag.
While Salman was sceptical, Sohail insisted. And well, the rest is history. The song did not just become immortal in terms of its music, but it also started a new trend of sporting the bare-chested look in Bollywood.
Also Read: #CatchFlashBack: Ajay Devgn and not Salman Khan was cast for Karan Arjun with Shah Rukh Khan
There is another interesting trivia surrounding the song. While many think that it was an ideal song to introduce Salman's character in the film, the song was actually composed back in 1995 by Kamal Khan.
The music director went with the song to Salman, who absolutely loved it and asked Kamal to reserve it for one of his films. Even though Salman then tried to persuade many directors to include the song in their films, somehow, none of the were keen. Finally, the actor decided to include it in his home production, which released in 1998.
Watch the song here: