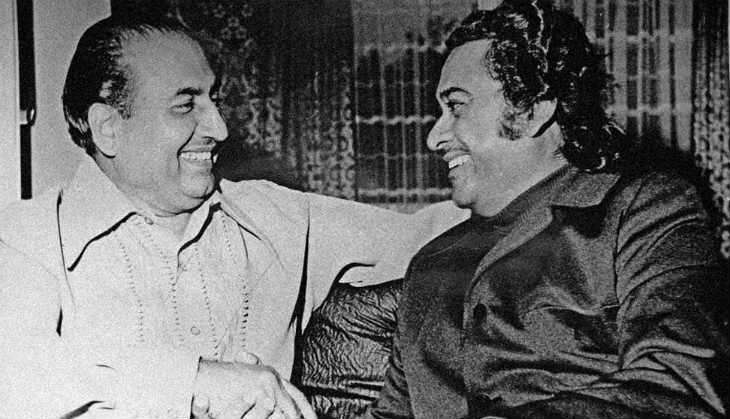 It is well known that legendary Bollywood singer Kishore Kumar was a die-hard fan of Mohammad Rafi. Following Rafi's death in 1982, Kishore Kumar made it a point to pay a tribute to his friend at all of his concerts.
Jeetendra signed Kishore Kumar and Mohammad Rafi to sing a song in his film, Deedar-E-Yaar, the actor's dream project in 1977. The two were signed on for an amount of Rs 4,000 each.
While the duo recorded for their respective songs, the film faced one delay after another owing to financial difficulties. When things finally got back on track in 1981, the duo were roped in to sing yet another song each in the film.
When Jeetendra approached Kishore Kumar, the singer quoted a hefty amount of Rs 20,000 for the song. Jeetendra then sent a bag containing Rs 20,000 in cash to Rafi as well.
Also read: #CatchFlashBack: Ram Teri Ganga Maili was not Raj Kapoor's last film. This one unofficially was
Rafi asked his manager to organise a meeting with Jeetendra. During the meeting, he asked Jeetendra to take back Rs 16,000 from the money he had been offered. When a startled Jeetendra asked him why, Rafi said: "When you offered me Rs 4,000 to sing for the first song, what is the need to offer me Rs 20,000 for another song in the same film?"
This may have been the only time that Kishore Kumar was paid more than Mohammad Rafi to sing in a film.
Also read: Kisse Kishore Kumar Ke: Five stories about the singer that you probably didn't know
Watch this song sung by the duo here: