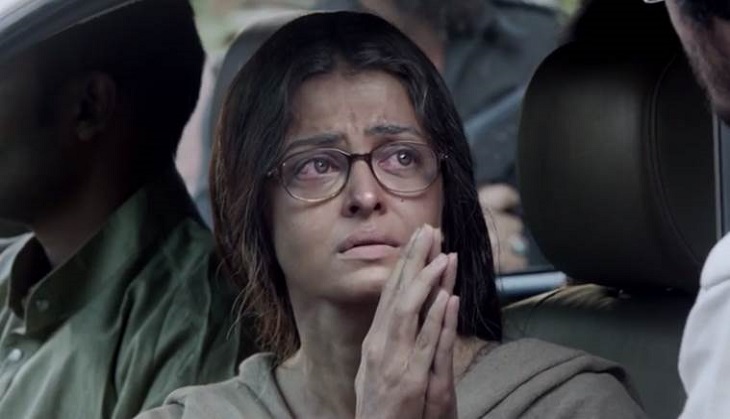 A lot of hard work goes in to making a film. The pre-production stage of a film includes set designing, casting, location hunting, working on the look of characters and finalising the dialogues, among many other processes.
While the actors, directors, scriptwriters and music composers often get their due, those responsible for the look and the feel of the film - the cinematographers, the set designers, costume designers and make-up artists are often denied the limelight.
Aishwarya Rai Bachchan's look in Sarbjit has become the talk of the town after the teaser of the film was unveiled.
Catch spoke to Subhash Shinde, the man responsible for transforming the glamorous Aishwarya Rai Bachchan into the much-older Dalbir Kaur. The make-up artist has also worked with Priyanka Chopra in Mary Kom. Excerpts from the interview:
Was it difficult to present Aishwarya Rai Bachchan and Priyanka Chopra in de-glam avatars?
"It is very difficult to present an actress in a complete de-glam avatar. I have challenged myself at regular intervals. When I work on the look of a particular actor, my aim is to change their image for the viewers. The actors in my film look unlike what they are in real life."
"It was difficult to work on the look of Priyanka Chopra in Mary Kom and Aishwarya Rai in Sarbjit mainly because they have a set image in the mind of audiences. To break the perception and make people accept them in a different look is a big challenge."
Also Read: #CatchChitChat: Manoj Bajpai on Traffic, Salman Khan, and his new projects
How much of a say do actors have when it comes to picking their look for a film?
"Actors take a lot of interest when working on their look in a particular film. They discuss with me and try to understand the demand of the script. When we work on the make-up, they trust me."
The ban on female Bollywood makeup artists was lifted in 2014. Tell us how life has changed for you after that. Are there more female artists in the industry now?
"I think gender does not matter in this industry. Bollywood is a glamourous industry. Rather I would say our job is very creative. So I don't think it makes a difference if make-up artist is male or female as we get work on basis of the past experience."
What kind of make-up does Bollywood prefer?
"The era of heavy make-up in Bollywood is a thing of the past. These days, actors and actresses prefer to have a natural look instead of wearing a lot of make-up."
Have you ever had a make-up session go wrong?
"I do a lot of homework before going on set to work with an artist, so the question of goofing up does not arise. When on sets, we are so involved in our work that we never get to interact with the stars on personal basis. We share a very professional relationship."
What are your thoughts on the innovative make-up technique that Shah Rukh Khan introduced with Fan?
"Prosthetics have been used in Bollywood for a while new. But Fan combined prosthetics with VFX, which I think will be very helpful for the make-up artists. It gets very difficult to match the skin colour with the requirement, so when we get a bit of digital support, the look comes out even better."
Do you every worry that a day will come when stars would opt for VFX over actual make-up?
"I don't think VFX will ever take over the job of a manual make-up artist. Even to use VFX, you need a basic layer of make-up. You cannot match the requirement without applying the base on the face. VFX is helpful only we get the basics right."
Also Read: Hate Story 3, 1920: London, Tom, Dick & Harry: Sharman Joshi finally reveals why he's experimenting with genres
Period films must call for extensive make-up. What sort of preparation usually goes in while working on such a film?
"I am in talks with a very big Bollywood director for a period film. It is a huge film set in the 1940s and the actors will sport a very different look in the film. I will have to do a lot of study in terms of how people used to live in that era before actually working on the look of characters. I will have to get details about the kind of hairstyle people used to sport in that era, the kind of jewellery they used to wear, the way they used to dress up among many other things. It is very important to do the homework to be authentic. I think around 3 to 4 months of preparation will be required to work on different looks in a period film."
-- Edited by Blassy Boben