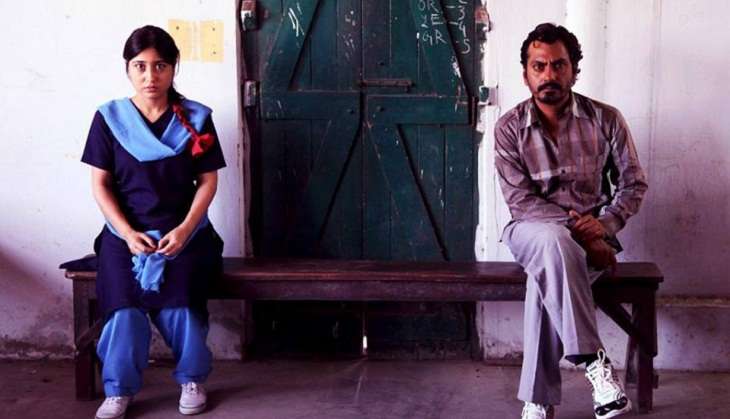 After commendable performances in films like Raman Raghav, Manjhi: The Mountain Man, Nawazuddin Siddiqui is now gearing up for the release of Haraamkhor, directed by Shlok Sharma. The film has been fighting battle with the censor board since a long time and is finally set to release on January 13.
Nawazuddin Siddiqui reveals that he was a nobody when he signed this small film...
Excerpts from the interview:
What is the logic behind calling the film 'Haraamkhor'?
Every person has a dark side. Some show it and some don't. I have never come across a person who is completely white. With Haraamkhor, we are trying to give an insight about the slight darkness in a man's personality. Haraamkhor essentially talks about the 'Haraamkhori' that runs in a person's mind.
Were you upset by constant delay in the release due to censorship issue?
I was upset when the film was stuck in censors because we have made it with the right intention. It is high on performances and makes a strong statement. This film is set in a realistic space and we have shot the scenes very organically. This film is very close to my heart because the performances are real and honest.
How do you manage to a bring comic element in almost all your characters?
I never try to add comic elements to my character in a film. It all happens organically with the way director narrates that particular scene. Performance should always be interesting and as an actor it is my job to make all scenes look authentic and entertaining.
How do you see your journey in this industry?
I never thought that I would bag a role in any film. I came to Mumbai to act in television shows, but that didn't happen as everyone rejected me. After those rejections, I tried auditioning for films and got those one minute roles in Sarfarosh and Munnabhai MBBS. Despite the short screen time, there was a sense of satisfaction. Humans tend to be disappointed when they expect something. In this industry, people come to become stars, but I wasn't here to become a star, I always wanted to be an actor and I am satisfied with all my achievements today.
Do you think it is the directors' responsibility to not mislead the audiences?
I think dreamy cinema can mislead the audience big time. People often perceive that realistic cinema can have negative impact on thinking of the people, but I think that isn't the case as realistic cinema is a reflection of what is already happening in the society. Dreamy cinema moves away from reality and take the audiences to a world that they would never experience. There are songs in dreamy cinema where the hero is pulling the skirt of the actress after which she falls in love with him. Does this ever happen?
Trailer of Raees has been well-received and despite Shah Rukh Khan's presence, you have managed to leave a mark. How does it feel?
All credit to my performance in Raees goes to Shah Rukh Khan. It is because of him that my character has shaped up so well.
How worried are you about box office performance of Haraamkhor give the fact that it is clashing with xXx and OK Jaanu?
Haraamkhor is a small film and much beyond the box office numbers. We have sold the film to various partners and producers would be in profit the minute first ticket of the film is sold. The budget is below Rs 1 crore and we are not at all worried about the box office returns.
What are the differences and similarities between the three Khans?
All three Khans' are huge superstars and they have been ruling this industry since long time. The only difference between the three is their name.