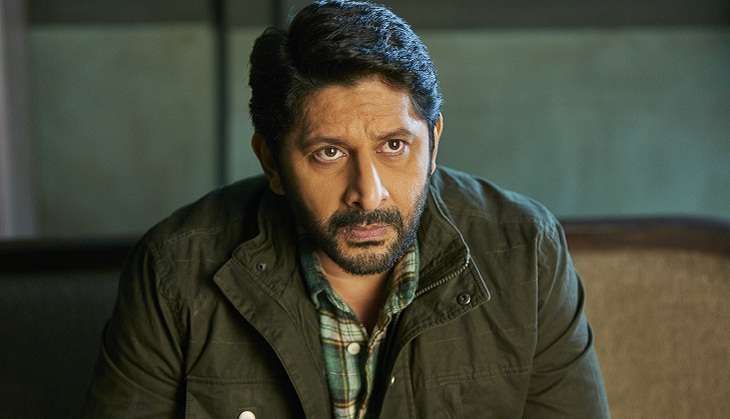 Arshad Warsi as an actor proved his versatility by enacting several characters ranging from Jai in Kaabul Express to Circuit in Munnabhai Franchise to Jolly in Jolly LLB.
He is now gearing up for the release of Irada, an eco-thriller, co-starring Naseeruddin Shah, Divya Dutta and Sagarika Ghatge. Ahead of the film release, Warsi in a conversation with us spoke about his failures and upcoming films.
Excerpts of the interview:
Would you call Irada a thriller?
There are various kinds of thrillers. There is a regular potboiler that has a bit of sex and violence but this one (Irada) is an eco thriller because it is a relevant subject. It is talking about a cause which is quite serious. I never want to see a film that is purely about giving a message because I am not interested acting in a documentary film. What I liked the most about this film was the fact that apart from the message, there is a lot of excitement in the narration. We have filled in a lot of masala to keep the audiences entertained.
Do you think Bollywood as an industry has failed to explore the thriller genre?
The only thing that is actually exploited in India is comedy and romance. Apart from this, we don't try other genres because they are not so safe and the chances of losing money are more in other genres.
Many think that you are under-rated as an actor. Do you agree?
I think there is a lot more left in me as an actor. As time is passing by I am realising that there is so much more than I can do but it is all about time. I don't think much about it because it would happen when it is supposed to happen. Earlier I would live every-day, now I live every film.
Your last few films have not done well at the box office. How do you cope up with failures?
It does not really matter, I mean it matters, but still does not matter. One has to move on as you can't really control peoples' liking in this stream. Yes, it feels weird. Guddu Rangeela was a shocker to me because I was confident that people would like that people, but it didn't work. Sehar was critically acclaimed but we didn't have that much of money for publicity. It was a small niche film.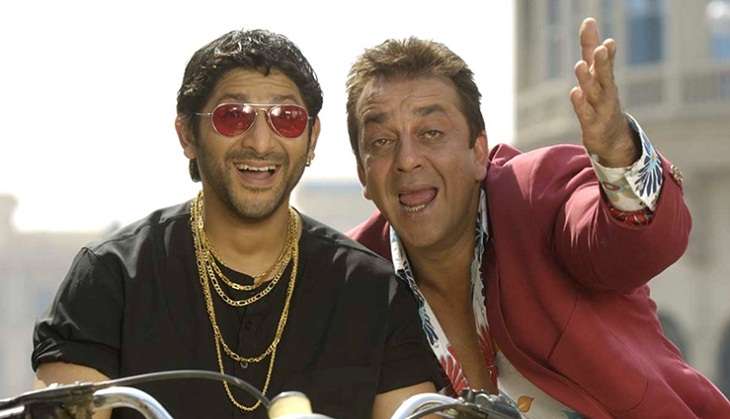 Arshad Warsi and Sanjay Dutt in Munnabhai
How excited are you to get back to the Golmaal space? Is there any sort of pressure?
We start shooting for Golmaal Again from March. We are eyeing for a late 2017 release. Every sequel is a pressure like situation for me because as an actor it is essential for me to do as good as or better than the previous film. This is the fourth time we are doing it and I hope people love it.
Tell us something about Munnabhai 3...
I can't tell you anything about Munnabhai 3 because Rajkumar Hirani will kill me. All I can say is, it is a film that would completely be relatable to everybody across the globe. When you see the film you would think 'I wish it was true'. It is a very good script and the thought is just excellent. It is so relevant in today's time and also comes with that dose of humour.
Would it be difficult for you to get into circuit's shoes yet again given the decade long break from the franchise?
Getting into circuit's character would not be a problem because I am aware of the expectation of the audiences. It is in my head and I know what I did. I can always refer to part one and part two to get the nuances right.
Any regrets in your two decade career in Bollywood?
I never regret anything in life because every mistake is learning in disguise. I just feel bad when the audience has to sit through the bad films.
Irada releases on 17 February 2017