After the success of Ghajini and Holiday, AR Murugadoss is gearing up for the release of his third Bollywood directorial, Akira starring Sonakshi Sinha in the lead.
The director, who is currently shooting for a Tamil-Telugu Bilingual with Mahesh Babu, in an interview with Catch, was confident enough to say that the industry will make more action films with a female protagonist post Akira's release.
Excerpts from the interview:
Are the expectations from Akira too much pressure?
This is my third Bollywood film after Ghajini and Holiday, so there is a certain amount of expectation from Akira. But the biggest challenge for me here was to make a film without a male lead. This is completely a woman-centric film so there is a bit of pressure on me as Indian audiences are not used to watching women do all the action sequences themselves.
Was Sonakshi the first choice for Akira?
Sonakshi Sinha was always my first choice for this film. We have worked together in Holiday and I had discussed the idea of making a female-centric film with her back then.
What is your favourite film genre?
I love to direct films that appeal to audiences across the country. I want all classes of audiences to watch my film. For that to happen, the film needs to have the commercial elements with a hint of social message. Thankfully, my films have been accepted in all the languages i.e. Hindi, Telugu, and Tamil. I would not like to divert from this genre.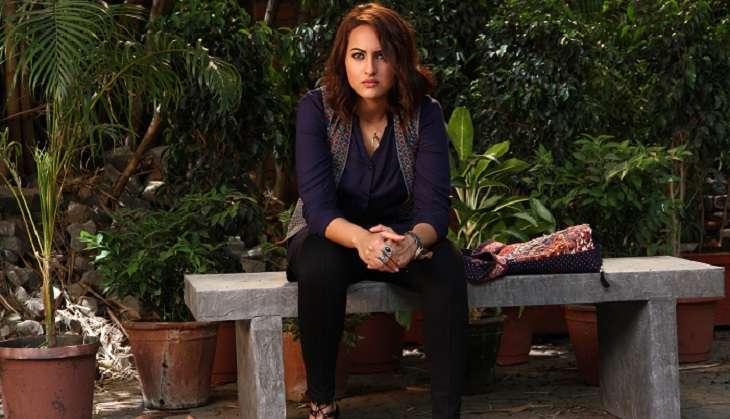 Sonakshi Sinha intense in Akira
What is your take on action in Indian films?
I have grown up watching films where action is a part of the screenplay. I don't like chase sequences or sword fights. If you look at my films, they will have more of hand fights because I like this kind of action sequences. In Akira as well, you will get to see action sequences peppered with Martial Arts.
Is there a cameo by Akshay Kumar in Akira?
There is no Akshay Kumar cameo in Akira. This is a 100 % Sonakshi Sinha film and I don't want to mislead the audience.
How important is Akira for Sonakshi Sinha?
Every film has an impact on an actor's career. After Ghajini, the success was calculated on basis of the collections and not the running days. I feel after Akira, Sonakshi will do more women oriented films. Every film is a learning experience for an actor. After Holiday, Akshay Kumar's script selection changed vastly.
Akira hit big screens on 2 September 2016.