Shah Rukh Khan's Fan might not have garnered huge Box Office numbers, but the film has been instrumental in giving unconventional Bollywood cinema a chance, thanks to its superstar backing. 
Also, the Maneesh Sharma directorial gave Shriya Pilgaonkar, who played Gaurav Channa's love interest Neha in the film, a huge stepping board into the industry. 
The actress, who played a Delhi girl in the film, is not new to acting. Daughter of popular and respected faces of the Marathi film industry, Sachin and Supriya Pilgaonkar, Shriya says that she couldn't be happier; even her small role alongside Shah Rukh Khan made her get noticed and earned her recognition. 
Catch News interviewed Shriya. Excerpts from this interview: 
Are you satisfied with the response Fan got -- both critically and commercially?
Fan is definitely a different kind of film. And it's interesting that at least there's a conversation about it as we attempted a lot new things with the film. Talking about the response at a personal level, I've gotten more than I expected, despite it being a Shah Rukh Khan film.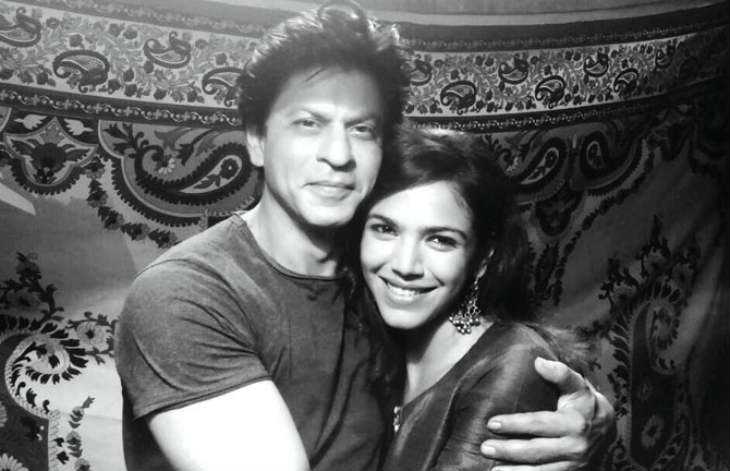 Photo: Twitter

How difficult or easy was Fan for you? 

I think my challenge in Fan was to shine in whatever little screen time I had. I put all my focus and energy into giving my best as an actor. I won't say it was easy or difficult; for me, it was a comfortable experience. 

Usually, YRF makes an actor who's debuting with them, sign a three-film deal. Have you also signed on any contract like that? 

Right now, I am not in any contract. But, we are looking at different things. I haven't signed anything with YRF though. 

You have done a lot of theatre and are a popular face there. How do you utilise you, the theatre artist, while acting in a commercial Bollywood film? 

I think acting is acting. Be it on stage or in films. There's no drastically different approach. But, I do understand that theatre and films are different mediums. Having said that, theatre would always be that place which will continue to groom me. I will still concentrate on theatre even when I am working in films. It has given me the confidence to face the camera.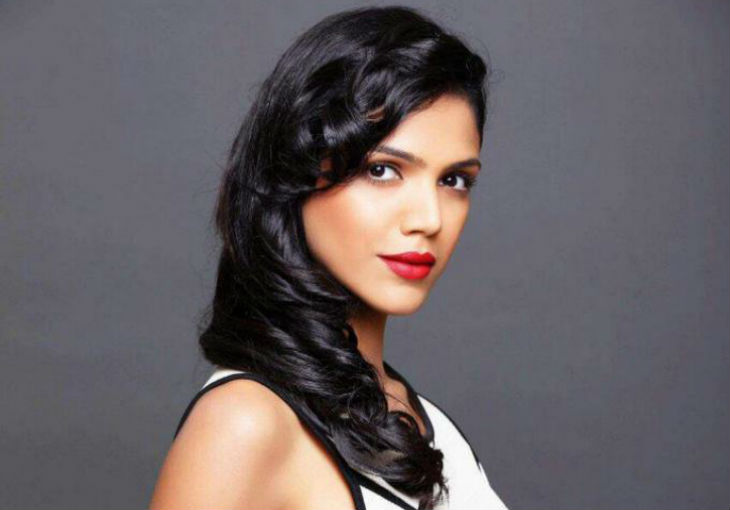 File photo

What has Fan given Shriya - the actor? 

I just want to do good work. Fan has been a good intro into Bollywood, however, I have also done an international movie. I have directed a few films as well. Fan is special because it gave me my first taste of Bollywood. It has taught me that no matter what, if you give a heartfelt performance, you don't have to look back. 

In one of your interviews recently, you talked about Shah Rukh Khan and said: 

"I got to know the person behind the star. He's definitely the chosen one." Can you elaborate on this?

There's something about Shah Rukh Khan that makes everybody feel special. Even when you're watching him onscreen, you can feel that he has got a lot of love to give. He has that quality which is why he gets that kind of love in return. As a person, he is so much bigger than as just a superstar. That's what makes him. Whether it's his wit or humour or just his approach to life, everything is quite unique and special about him. In that sense, he is one of a kind. 

What would you tell me if I ask you 'Who is Shriya now and where is she going from here?'

I would say that I am exactly the person I was earlier. I am somebody who constantly wants to learn and my focus is to keep polishing my craft; this is my focus for life. I want to be a part of stories that entertain, inspire, and make people think. It could be a romantic comedy or a film like Masaan, but it should be about entertaining people. I want to constantly learn behind the camera and in front of the camera as well.

With popular faces like Akshay Kumar, Riteish Deshmukh and Salman Khan venturing into Marathi cinema, do you think the industry is no more just a regional film industry? 

Definitely. I think there has been a rise in new filmmakers who are telling wonderful stories in Marathi cinema. Also, with new distributors and producers coming in, Marathi films are getting a lot of exposure. With the addition of subtitles, the reach of the films have become wider among the audience. Moreover, now that films travel to various international film festivals, the trend has really caught audience's attention. Internet also plays a major role to play. 

Having said that, I would say that one can't generalise because there's still a lot of space for Marathi film industry to explore. More shows in theatres, better dates to release films and other little changes can really benefit the industry. There's also a dire need to make films on subjects that are universal in nature. 

Please share details about other projects you have in the pipeline.

Right now, I am still dealing with my post-Fan excitement. I am doing theatre and there are some interesting things coming my way but I haven't officially signed anything yet. I have dreams too. I am here to do all kinds of films, including international cinema. Not to mention, direction as well. My focus, however, currently is on acting. I want to do films which are watched and accepted universally. The career growth of Priyanka Chopra and Nimrat Kaur has inspired me as well. 

Do you think a good film needs to feature a superstar to gain recognition or at least start a conversation? 

Especially in an Indian set-up, a superstar has the ability to pull people to theatres. Most of the people in our country go to theatres to watch movie stars. When you try to tell a different story or adopt a different approach with a well-known actor or a superstar, the audience gets exposed to something different. A section of the audience might not go watch independent cinema if it lacks a big star cast and thereby, miss out on great content. 

I think it's really amazing that a film like Fan has not only emerged as a milestone in terms of film techniques but also for its approach towards filmmaking.