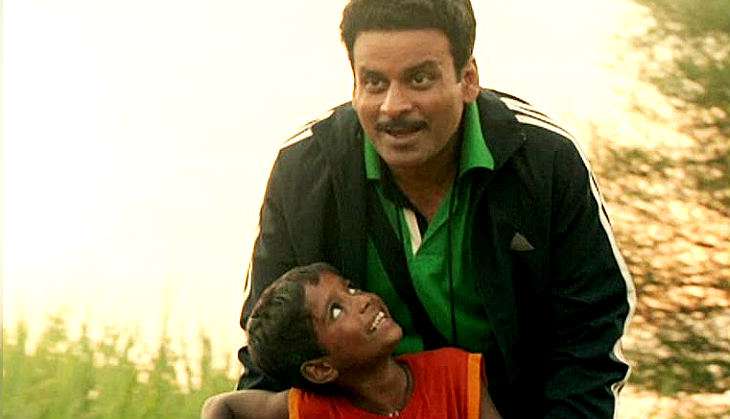 When you see a 5-year-old running like there's no tomorrow, what crosses your mind? Stop him or motivate him to keep running?
Filmmaker Somendra Padhi's Budhia Singh: Born To Run, featuring Manoj Bajpai and Mayur Batola, doesn't answer this question. What it does is pose questions to the audience, forces them to think about the film... And its motivation.
What stands out:
1. Simplicity
It's been more than 10 years and the ban on the then 'wonder boy' of India still persists. Child prodigy Budhia Singh is still in the government sports hostel of Odisha and is not allowed to run. Did we loose a talent due to bureaucracy bottlenecks? Was a kid really used to fulfill someone else's ambitions? Is it too late to open the files and give a second thought to what is now history? Budhia Singh: Born To Run documents the facts and what transpired between Budhia's coach, Biranchi Das' discovery of a runner in the kid, to his murder which still remains a mystery. And all of it with the utmost simplicity.
The director has remained faithful to the events. The film is dotted with correct dates, time, places and year, when events spiraled into what is now the film. Plus, the original footage as part of the narrative is just the icing.
Padhi is subtle as hell. Smartly, he is not shouting out from rooftops. Instead, he has woven a story around real-life events and encouraged the audience to read between the lines. The film, quite subtly, takes a dig at a lot of things:
Why does the kid want to run? Because he knows he's getting a pair of shoes and a cycle in return.
Why is the coach so adamant to make the kid run? Because he has a vision for the kid's future -- to make him reach the 2016 Olympics.
Does a child's talent suffer due to political roadblocks? Padhi has taken care to answer this with the way Biranchi's character has been etched, with fearlessness writ large.
2. Manoj Bajpai as Biranchi Das:
Manoj's Biranchi Das has a 'don-like' attitude. However, along with that, there's the fatherly affection towards Budhia. This emotion does affect his interactions with other students in the academy as well as with his own son. In the scene where Bajpai says "vo mera beta le gaye" (they took away my son), there's no closeup to show the extreme emotions on his face nor is there any eye contact with the character... Still, the pain of separation is palpable.
Manoj's talent and Biranchi's inherent character come together to make a memorable on-screen coach.
What can be ignored:
1. The film takes too long to establish its characters. Budhia Singh: Born To Run is a biopic and therefore the requirement of an extended background before the main story begins is not-so-essential.
2. Tilotama Shome, though a good performer, is simply unable to look like Budhia's mother. The actress, thanks to her acting prowess, does stay true to character, but her chemistry with Budhia is completely off-the-mark.
Why it should be watched:
Because it leaves you thinking. Because Manoj Bajpai. And because of Biranchi Das' dialogues, "If a man lives, he should live with self respect, pride and dignity."