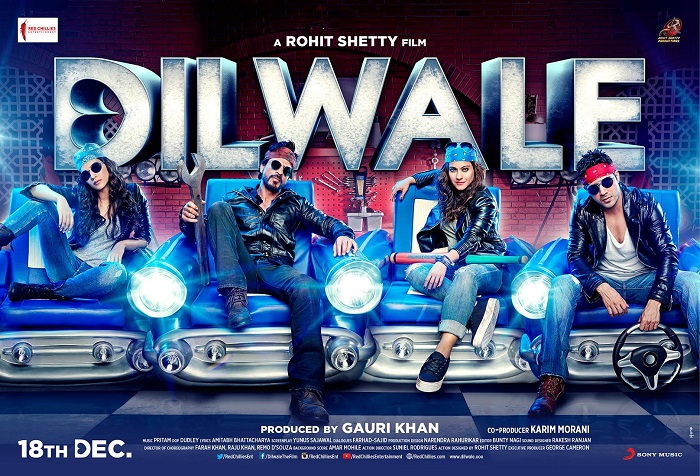 Rohit Shetty's Dilwale is scheduled to be released on 18 December. Dilwale stars Shah Rukh Khan, Kajol, Varun Dhawan and Kirti Sanon in the lead.
A vicious campaign on WhatsApp has been urging people to boycott the film over Shah Rukh Khan's comments about intolerance in the country.
Also Read: After SRK, Aamir Khan speaks about growing intolerance in India
On his 50th birthday, earlier this month, Shah Rukh Khan had said, "Religious intolerance and not being secular in this country is the worst crime you can do as a patriot".
While some stood by Khan's statement, the same has not gone down well with a section of people in India.
One WhatsApp message reads:
"Please do not watch Dilwale releasing on 18 December as out superstar SRK thinks he is staying in a intolerant Nation. Let's show him the power of tolerant Indians by staying away from watching his movies till he apologises for the remarks. I WILL NOT WATCH.. Spread the message"
This particular message has now gone viral.
Watch Dilwale Trailer here:
This is not the first time that an actor is facing backlash on WhatsApp on religious grounds. Last year, Aamir Khan was targeted by similar messages for allegedly mocking Hinduism in PK.
Also Read: There's extreme intolerance in India, would return award as symbolic gesture, says Shah Rukh Khan
Going by the sheer number of Shah Rukh Khan fans, we believe this WhatsApp campaign might just add to the hype surrounding Dilwale. Like they say, any publicity is good publicity for a film.