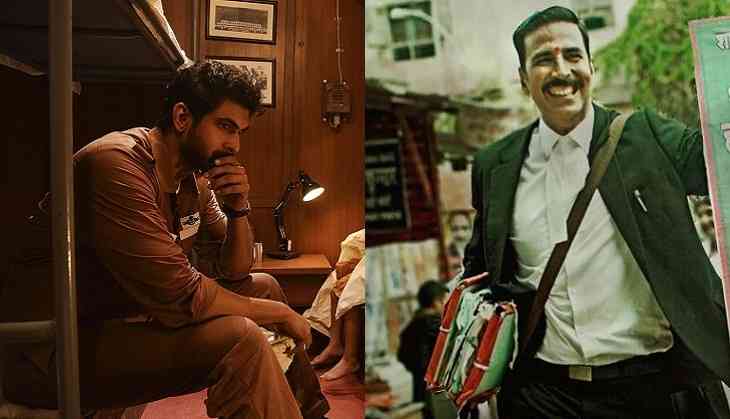 The Ghazi Attack and Jolly LLB 2 Box Office Collection (The Ghazi Attack and Jolly LLB 2 Box Office Collection)
After a slow start, The Ghazi Attack showed decent trend over the weekend at the Hindi belt as the film raked in around Rs 6.70 crore in its 3 day run at the Box-Office.
It is essential for the Rana Daggubati film to show a strong hold on Monday by raking in collections a little above its opening day as that would enable a steady trend in the long run.
Day Wise Box-Office:
Friday: Rs 1.65 crore
Saturday: Rs 2.25 crore
Sunday: Rs 2.80 crore
Total: Rs 6.70 crore
Jolly LLB 2 continued its good run at the box office as the film raked in Rs 17.73 crore in its second weekend. The 10 day total of this Akshay Kumar starrer stands at Rs 95.44 crore and is set to breach past the Rs 100 crore mark by end of this week.
The film is already a profitable venture for the producers and distributors and is looking to end its run at collections close to Rs 115 crore.
Jolly LLB 2 is the first clean hit of 2017 as the earlier two releases; Raees and Kaabil were not so profitable for the distributors and sub-distributors.
The other two releases of the week i.e. Irada and Running Shaadi are major disasters as the two films failed to find any sort of audience in the opening weekend. The three day collection of the two films in a little under Rs 1 crore.