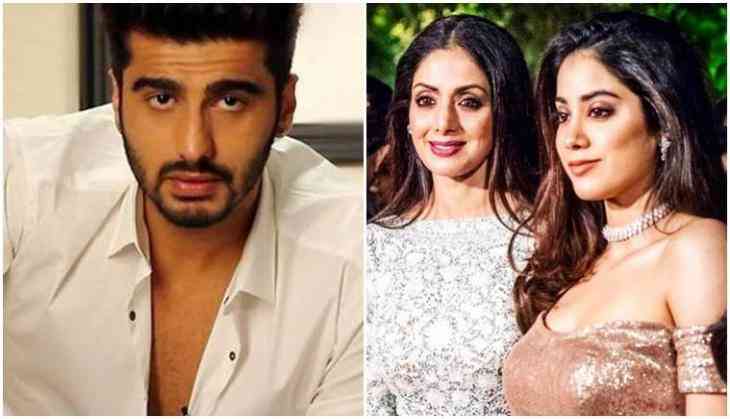 Boney Kapoor thanked son Arjun Kapoor for being stood with him and support of Sridevi's daughters Janhvi, Khushi Kapoor
Veteran actress Sridevi finally said bid bye to the world and after her cremation, her husband Boney Kapoor last time tweeted from her social media account Twitter. Whatever he wrote in this post will make you emotional and he also thanked everyone for being his support in this tough condition.
Boney Kapoor and Sridevi married in 1997 and after that, they both were the support of each other at every stage of life. Boney Kapoor said in the post that he had lost his friend and mother of her two daughters. While thanking everyone, he also mentioned his first wife's children Arjun Kapoor and Anshula Kapoor for being his support in this tough condition.
Also Read - Sridevi funeral: Janhvi, Khushi Kapoor lost their control after seeing their Amma's body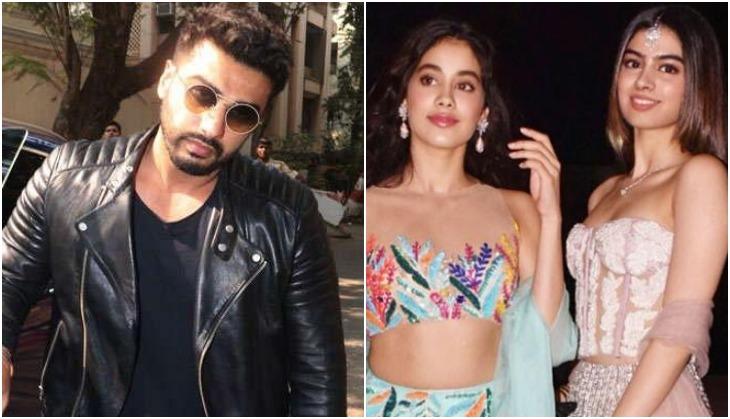 Arjun Kapoor - Janhvi, Khushi Kapoor
He mentioned Arjun and Anshula's name by saying - "I am blessed to have the support and love of Arjun and Anshula, who have been such pillars of strength for myself, Khushi and Janhvi. Together, as a family, we have tried to face this unbearable loss."
Also Read - Sridevi left her 'Jaan' Janhvi Kapoor alone to celebrate her birthday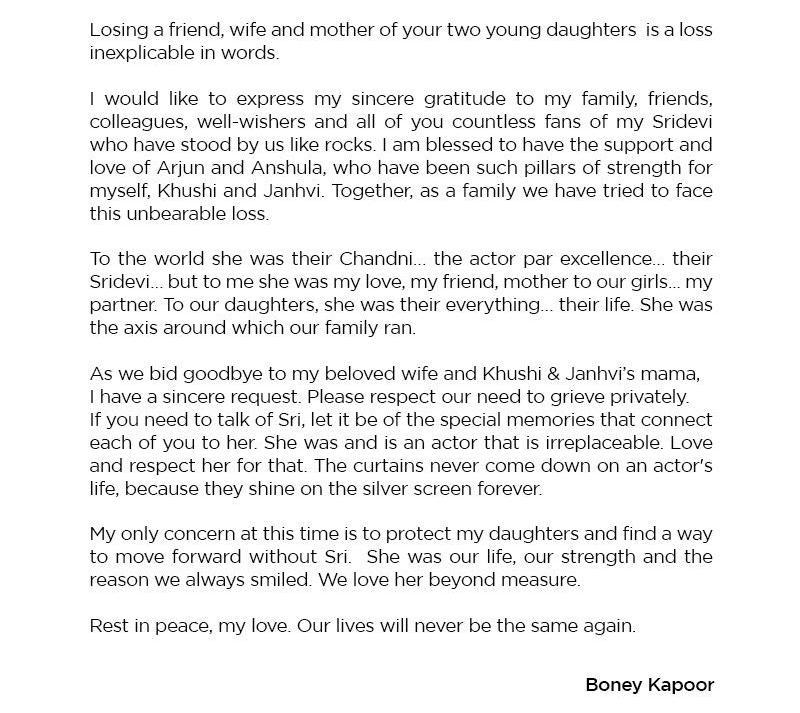 Boney Kapoor letter
This is to notice that Arjun Kapoor is producer Boney Kapoor's only son and that too from his first wife Mona Shourie Kapoor. However, the relation between Arjun Kapoor and Sridevi family have not been good as Arjun have never accepted Sridevi and her daughters as their family.