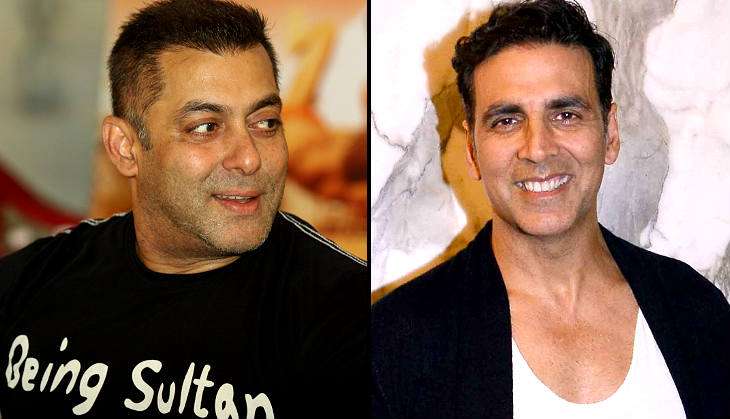 Actor Akshay Kumar has showered praise on Salman Khan, saying that it was the latter's "large-heartedness" that prompted him to promote the Airlift actor's upcoming release, Rustom. Akshay said that Salman's move was testament to the spirit of unity in the film industry.
"He did it on his own. It shows we are all united. Around 180 films are made in the industry (in a year) and many are left incomplete. We are not race horses that we have to push forward and show one-upmanship," Akshay told the media in Mumbai when asked to speak about the rivalry between Bollywood stars.
"There is a lot of work in Bollywood and not enough heroes and heroines. There is plenty of space for all of us and it's not about competition," he said.
Late on 2 August, Salman took to Twitter to share a video urging his fans to watch Rustom, which is slated to release on 12 August.
In the video, the Sultan star can be heard saying: "Humare film industry ke Rustom-e-Hind ki film aa rahi hai naam hai Rustom. 12 August ko jaakar dekhiye Akshay Kumar ki film Rustom. (The film of our film industry's Rustom-e-Hind titled Rustom is releasing. Watch Akshay Kumar's Rustom releasing on 12 August)."
-- IANS