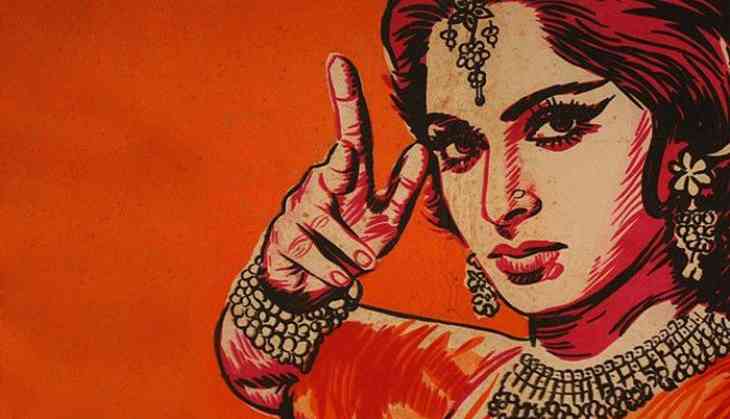 Bollywood has poorly recreated the retro era: Ashim Ahluwalia
Ashim Ahluwalia has revisited the '70s in his upcoming movie "Daddy" and the director says Bollywood has not been successful in bringing back the vibe of the retro era on silver screen.
The director says filmmakers, who have not grown up in Mumbai during the '70s and '80s, are trying to make films based on that era and their unawareness about the city makes the treatment appear "inauthentic".
"The '70s and '80s was the time in which I grew up in Mumbai. I am a Mumbai kid. It is not a judgement... But a lot of films based in the vintage Mumbai are made by the guys who have never lived in the city. They didn't grow up there. I was there, I saw what it looked like.
"If I will go and make a film about Delhi in the '50s, it would be quite off as I would just go by my imagination and look at pictures. Mumbai, on the other hand, I know very well and understand the atmosphere. I feel the vintage-retro era is very poorly done in Bollywood. It is inauthentic," Ashim tells PTI.
The "Miss Lovely" director, however, says it has become tough to shoot a period film in Mumbai today, as most of the vintage buildings are getting "knocked down and people want to put towers everywhere".
"Daddy" is a biopic based on the life of gangster- turned-politician Arun Gawli. Arjun Rampal is playing the lead role in the movie, which also features Tamil actor Aishwarya Rajesh as his wife Asha Gawli.
Ashim says he does not like the idea of making biopics but decided to go ahead with "Daddy" as it was based on a person who is still alive.
"I don't like biopics generally because when you make a biopic, even in Hollywood, the director has to pretend like he knows the person. And when I watch a 'Lincoln' or 'Gandhi' as an audience, I feel these guys don't know them. How come they are making an authentic biopic?
"But we have made a film on a living gangster, who is still in jail. It has been done for the first time."
The director says he had to take a balanced approach while making the film as he did not want to project Gawli as a hero and at the same time had to avoid further legal troubles for the former gangster of Dagdi Chawl.
"He has given us rights of his life story. It was my responsibility to show him in a balanced way. I didn't want to make a movie where I just show him as a Mother Teresa because that is not believable. But at the same time, I didn't want to put him and his family at risk.
"We are showing 40 years of his life... It has killings and other stuff... It has got his name and the cases are still open. We made sure we showed the film to him and the lawyers. It was challenging to make sure we stay true to the story and still not put him in trouble," says Ashim.
The director says he is not a typical Bollywood filmmaker and hence his movie does not fall in the category of stylised gangster films.
"I am not a normal industry director. I don't consider myself a Bollywood director at all, because the film is not made in that style. It is made probably much more closer to a what a South American gangster movie would be or 'Narcos', which is more in the zone. I was very careful with that."
"Daddy" will hit the theatres on September 8.
-PTI