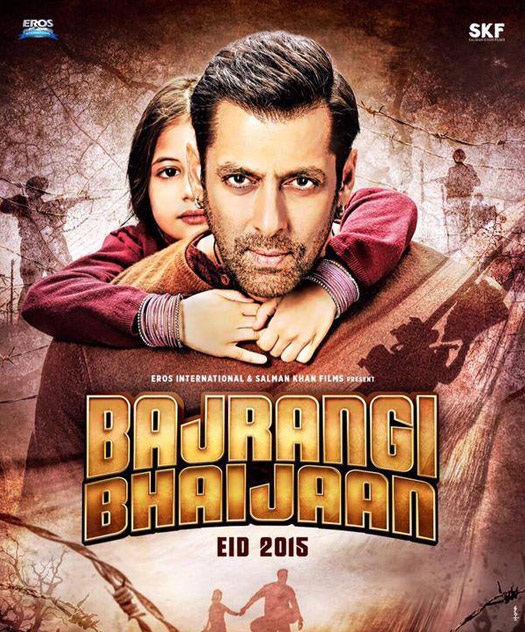 'A little girl from Pakistan lost in India without her voice, finds a man with a heart'.
Bajrangi Bhaijaan may be creating a storm at the Box-Office, but it is this little girl playing a hearing-and -speech-impaired Pakistani who has become a star overnight. The leading lady of the film, Kareena Kapoor Khan has already described her as "a diva."
However, there is still a lot that the audience doesn't know about Harshaali Malhotra. Apart from being 'Munni' to her Bhaijaan, here are some interesting facts about Salman Khan's little co-star in his latest:
1. Harshaali Malhotra is not new to the big screen. The 6-year-old has already worked in several TV shows and advertisements including Qubool Hai and Laut Ao Trisha.
2. It was superstar Salman Khan's idea to introduce Bajrangi Bhaijaan trailer with Hasrshaali first, and then proceed to the introduction of the rest of the cast.
3. Born on 6 June, 2009, Harshaali Mahotra is a student of Seven Square Academy in Mumbai.
4. As revealed by actor Nawazuddin Siddiqui, both he and Salman Khan used to step back whenever Harshaali was giving her shot. As Nawaz said "Harshaali is the real star of the film. Salman Bhai and I used to step back when Munni used to work."
5. Everyone, including director Kabir Khan and the cast of Bajrangi Bhaijaan, is so fond of Harshaali that the shooting used to get postponed when she was not in mood to give a shot.
6. In one of her interviews, actress Kareena Kapoor Khan couldn't stop raving about the little wonder and said, "I think she is going to be the real star of the film because her performance is amazing. She is the most important part of the film."