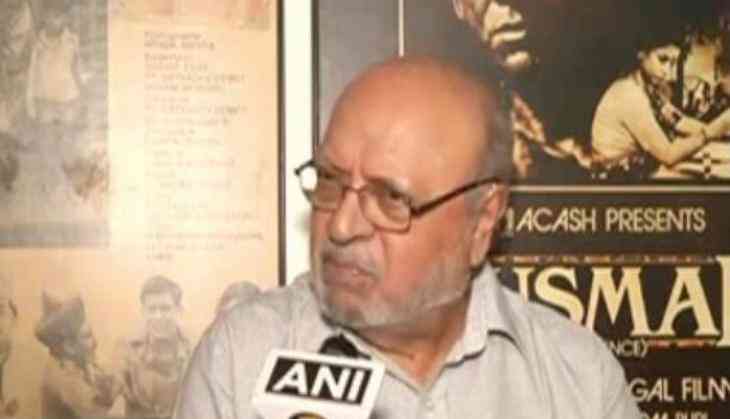 Reacting to the controversy over the certification of the upcoming movie 'Lipstick Under My Burkha,' veteran director Shayam Benegal has reckoned that banning a film is totally unacceptable.
"I am totally against the fact that CBFC should ban a movie or ask the filmmaker to cut some scenes. I have always stood up for classification of films, not censoring them," Benegal told ANI.
He also shared how the Information and Broadcasting Ministry, formed a committee to look at all the aspects of classification and censorship of films.
"Information and Broadcasting Ministry formed a committee and I was a part of that committee. We did a report in two parts and looked at all the aspects of classification and censorship of films. The first part of the report was submitted in April 2016 and the concluding report in October 2016. Till this date, no comment has been made by them. But there were reports that the government is going to adopt most of the recommendations, " Benegal added.
The 82 year-old asserted that the reasons given by the CBFC in this case make no sense and expressed shock at hearing such things.
"What are they even trying to say? Are they saying women's fantasies are worse than men's fantasies? I cannot understand. I don't think CBFC is there to tell the public, what they should see and what they should not see."
'Lipstick Under My Burkha,' won the Spirit of Asia Award at the Tokyo International Film Festival and the Oxfam Award for Best Film on Gender Equality at the Mumbai Film Festival.
-ANI