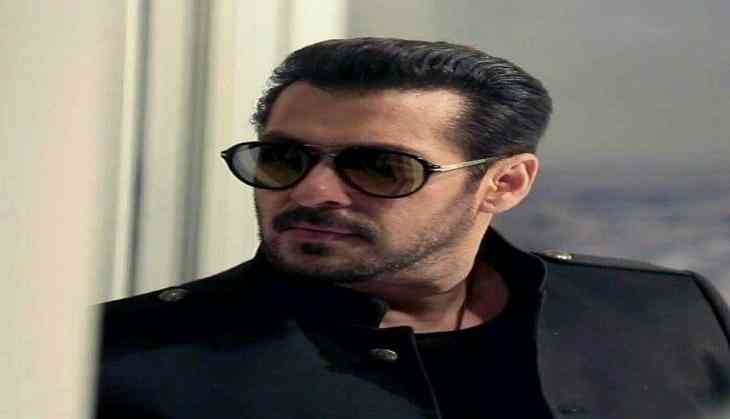 Bollywood superstar, Salman Khan is all set for his to be hit film, Tiger Zinda Hai opposite his ex-girlfriend Katrina Kaif. The film is all set to hit the silver screens on December 22, 2017. The shooting of the film has been completed and the makers of the film have started sharing posters and still images of the actors from the film.
A lot of stories have come up about the fun elements that happened during the shooting of the film. But this time, the director of the film, Ali Abaas Zafar had shared an incident during the shooting of the film when the lead actor of the film, Salman Khan developed a serious disease.
ALSO READ: Tiger Zinda Hai: The first song of Salman Khan and Katrina Kaif film gets leaked online
During an interview with a leading portal, the director of the film opened up about the same and told that shooting on the foreign land is difficult especially in a place like Austria where there are some challenging weather conditions. He said that the shooting might seem easy when people see it onscreen but it is actually very difficult than that. He said that during their shoot in Austria, there were few scenes that were difficult to achieve but the team somehow managed to do the same.
He opened up about a unique place in Austria where they had to shoot and said, "For a significant chapter in 'Tiger Zinda Hai', we had to film in a place that had a certain amount of aloofness and isolation. We found that spot in the mountains of Austria, a place where time seemed to stand still and frozen."
He further told the portal how Salman had fallen sick with a disease due to the extreme weather conditions but how he managed to complete the shoot. Ali further said, "Shooting here meant dealing with unexpected situations. Literally a lot of pain had gone behind this sequence. Salman developed a health issue, but he still trained to film here and delivered on a tough action sequence."
The team of the film had shot a song there. He said that they at last they were successful in shooting for the sequence. He said, "We had expertise on our side, since we worked with an international crew that has worked on the latest James Bond film 'Spectre'. In the end, as a team, we are fairly satisfied that we managed to film here successfully."
ALSO READ: Tiger Zinda Hai poster out: Presenting tigers Salman Khan, Katrina Kaif
Tiger Zinda Hai is the sequel to Salman Khan and Katrina Kaif's 2012 release 'Ek Tha Tiger'.