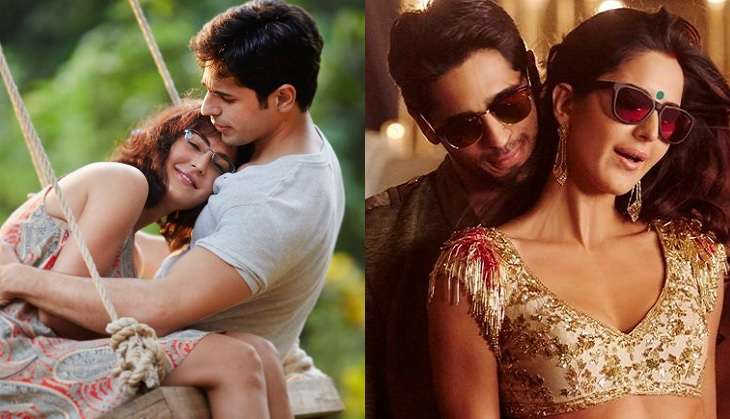 Baar Baar Dekho, from Dharma Production and Excel Entertainment, marks the directorial debut of Nitya Mehra.
The film is a romance drama which revolves around the characters played by Katrina Kaif and Sidharth Malhotra. The trailer and chart-topping songs from the film have helped build up a lot of excitement for Baar Baar Dekho. But does it meet expectations? Let's analyse:
What may work for the film:
Off late, Bollywood films have taken the plunge into coming-of-age cinema, which revolves around the self-discovery journey of the lead character. While the story of Baar Baar Dekho is not new, director Nitya Mehra's attempt to narrate it in an innovative fashion is laudable.
The intriguing plot of Baar Baar Dekho revolves around the basic premise that we only realise the worth of something after it is lost.
The film is high on production values and its catchy music is one of its best features.
Also read: Baar Baar Dekho is a new age love story, says Sidharth Malhotra
What may not work for the film:
The makers have tried to offer an instantly-lovable, light watch. However, they fail on many counts. The screenplay is confusing and the climax is even more so. The likes of Priyadarshan and Sajid Khan have conditioned Bollywood viewers to expect a confusing plot to climax in a comic sequence. However, this Nitya Mehra film fails to do that either.
"Was Sidharth Malhotra dreaming?"
"Did he actually see the future?" "
"How could he see the future?"
These are some of the questions that viewers will be left with after the film.
The promos and the sneak peeks of the film suggested that it would be a romantic comedy. However, the film veers more towards the romantic drama genre.
The back-and-forth sequences tend to get repetitive in the second-half as nothing else really happens.
Also read: Baar Baar Dekho vs Freaky Ali: Salman Khan & I don't have sinister plans for each other, says Farhan Akhtar
Will it do well at the Box Office?
The buzz generated by the songs and trailer will help Baar Baar Dekho win over crowds during the weekend. The film will easily touch double digit numbers on its opening day. However, a long run at the Box Office seems unlikely as the film is bound to appeal to a niche, urban audience. The urban feel and the confusing narration of the film will not find many takers at the mass centers.
The budget of Baar Baar Dekho is around Rs 45 crore, inclusive of print and publicity. The moderate budget of the film will help it break even from the theatrical revenue itself.
Box Office Prediction for Baar Baar Dekho:
Opening Day (9 September): Rs 11 crore
Opening Weekend (10-11 September): Rs 37 crore
Lifetime collections: Rs 55 to Rs 60 crore
Expected verdict: Above average.
Also read: Is Baar Baar Dekho similar to Click & The Time Traveller's Wife? Sidharth Malhotra responds
-- Edited by Blassy Boben