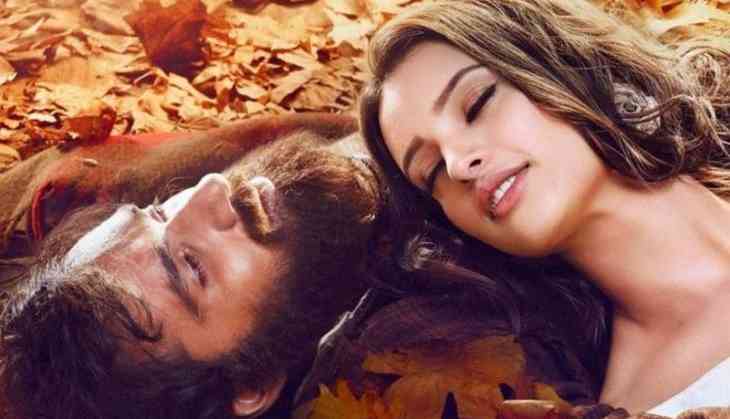 Avinash Tiwary in Laila Majnu
Actor Avinash Tiwary, who is getting critical praise for his performance in "Laila Majnu", believes there are ample opportunities for artistes in the show business before they make it to the big screen.
Tiwary, who has made his Hindi film debut with the Sajid Ali-directed film, says his goal has always been to do good work but at the same time he does not want to do characters that would box him in a certain image.
"I think there's a lot of work for actors in the city. Fortunately or unfortunately, unless and until you make it to the big screen people don't think you're doing well enough. Otherwise, there is enough work for actors in Mumbai.
"When I was starting there were so many channels that were coming up, I thought I'll do something or the other. I'll survive but I won't starve myself. So, I kept working but yes I wanted to work in films," Tiwary told PTI in an interview.
Before "Laila Majnu", Tiwary had worked alongside megastar Amitabh Bachchan in thriller TV show "Yudh" where he played an advocate.
"'Yudh' was a show where you needed to invest as an audience as well, which the screening services give you because it's very individualistic. Maybe 'Yudh' was more for streaming services. I'm sure there are people watching it somewhere. I really had huge expectations from it," he says.
The actor says though he enjoyed working in television and learned a lot from the medium, he never wanted to settle there.
"One of the reasons why I didn't want to be a TV actor was that as an actor you eventually become that character. People know you by that character's name. And for me I wanted be a lot of characters.
"TV kind of restricts. So I was only looking forward for films. I was up for weekly shows and made sure I was a part of it. And used to believe that this will be a great strategy. It worked for me as I earned my bread and butter while keeping myself a new guy," Tiwary says.
On playing one half of the film "Laila Majnu", Tiwary says the character will come across as someone who is "beyond judgments and validations".
"The way we've presented it gives you a sense of freedom, a sense of power which I definitely experienced while playing Majnu. So I hope that is translated when the audience sees the film," the actor says.
"I haven't seen the earlier 'Laila Majnu' but I think the character is new in our film. He is someone who is territorial, someone who is animalistic, and yes a lover. We see the lover bit of it but there's something more that we've explored."
The actor says more than him, his family was looking forward to "Laila Majnu".
"I think my family is happier, I'm just hoping that I get to work more after this. This is just the start and you want to make a career out of this."

"Laila Majnu", a modern-day adaptation of the legendary story written and co-produced by Imtiaz Ali and Balaji Motion Pictures, released Friday.
-PTI